The Mohawk International Recruitment Team is responsible for external international recruitment strategy and implementation, market planning, relationship management, and providing market intelligence on international program development with key Mohawk College stakeholders. As well, the team develops strategies that support college-wide objectives focused on growing our international programs plus attracting and retaining diverse students to the College.
Contact us for general inquiries
Email: intl.representatives [at] mohawkcollege.ca
Toll-Free:
From North China: 10-800-714-2521
From South China: 10-800-140-2541
From Brazil: 0800-022-7408
From Philippines: 180011102544
---
Mohawk Representatives Overseas
Mohawk employs representatives in several overseas locations, they work directly with our market specialists to support agent-partner and student success within their regions. You can connect directly with them if you want more information on how to become a student at Mohawk College. 
Hari Adhikari
Region of Support: Nepal
Contact: nepal [at] mohawkcollege.ca
Jeremy Cai
Region of Support: South China 
Contact: jeremy-cai [at] mohawkcollege.ca or China.office [at] mohawkcollege.ca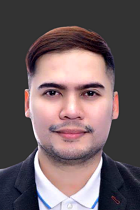 Jelson Sales
Region of Support: Philippines
Jelson is a highly motivated and delivery-focused professional who has constantly provided superior student satisfaction by building strong relationships with prospective Filipino students and partners. He loves to travel and he has been to several countries with the aim of experiencing new cultures, witnessing unique traditions and meeting new people from all walks of life. Jelson believes that the best way to improve a person's life is first through mind transformation, which happens through education.
Email: ph [at] mohawkcollege.ca
Languages: English, Filipino, Hiligaynon