Dean's Welcome & Staffing Update
Read a Welcome from Dean of International & Partnerships, Anuraj Bajwa and learn about staffing updates.
Return to Newsletter homepage
Dean's Welcome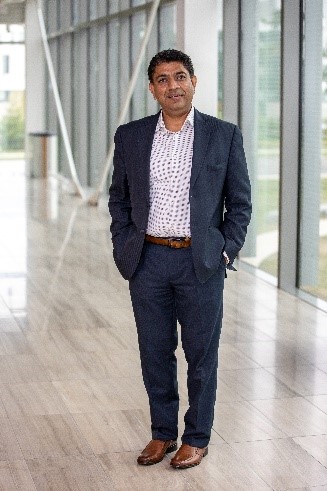 As we as a sector begin to emerge from the COVID-19 impacts and focus on recovery and growth, I've been reflecting on the changes within the higher education landscape in Canada, as they impact our international students. KPMG encapsulated these changes well in the introduction to their new report 'The Future of Higher Education in a Disruptive World':
"Higher education is entering a new reality. The education landscape includes emerging technologies, new online learning opportunities, funding challenges, rising costs, and shifting demographics. In this 'age of the customer', the increased availability of choices and options is also having a profound impact on how students view their education experience. Higher education institutions will need to consider not only these changes, but also the shifting priorities of their students" (KPMG, 2020).
Indeed international students have many choices in terms of country, educational institution, program of study, the academic delivery model, etc. Of the many drivers of their choices, the degree to which they feel welcome in their chosen country and options for jobs and settlement are both key. Canada's pathway from international education to immigration motivates international students to select Canada as their country of choice for higher education. The real challenge for any Canadian institution starts here – how best to position and promote their programs, faculty, services and supports to students in the competitive Canadian landscape.  For Mohawk's International & Partnerships Team, it does not stop here; we collaborate with college and community stakeholders to promote our stellar programs, services and supports to international students and to ensure students are positioned for a successful transition and arrival, to succeed in their potential new home of Canada.
For educational institutions including Mohawk, the challenge is also to diversify our international student population, to ensure  our campus internationalization includes students from diverse countries and cultures, and also to mitigate risks associated with over-reliance on a few source regions for the College.
In the coming months and years, as part of the International & Partnership Team's New Strategic Plan, we are working towards proactively managing the challenges which are expected in this new reality through:
Consolidation of our existing source markets

Exploring new regions to offer opportunities for a Mohawk education

Increasing our reach and visibility through engagement activities with potential students, agents and partners

Partnership development, which creates visibility and branding in key markets

Collaboration with internal and external community stakeholders to enhance and improve supports for international students during their transition to Canada/Mohawk

Development of opportunities for global learning and engagement through intercultural activities for all students offered through the LCC and study/work abroad opportunities for students, faculty and staff
Though the last 18 months were challenging, key opportunities emerged, including but not limited to global expansion of our reach virtually, risk management strategies to decrease reliance on some markets and the capability to offer online learning to international students abroad.
I would also like to update you about our journey to finalize our department's next Strategic Plan. As indicated in the journey map below, we started the internal and external stakeholder engagement process in October 2020. After a number of surveys and meetings, we are at the home stretch, with our department's leadership team working on finalizing the next Strategic Plan, which we look forward to sharing in our next newsletter.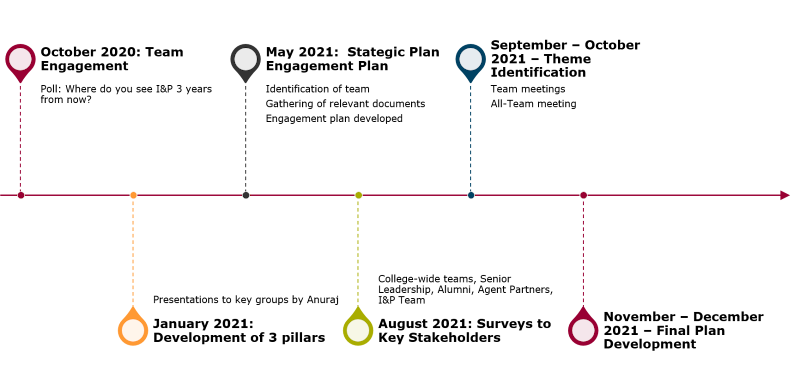 Let me also take this opportunity to update you on a few other pieces that we implemented in the last 6 months:
Ontario College Application Service – International Application Service (OCAS-IAS):  the application system is now up and running for all the markets for May 2022 intake. Read more about this exciting development in the newsletter!
Integrated Service Model: As part of a new integrated service model,

in January, 2022, all transactional and advisory services for international students will be provided at The Square (C102) at Fennell campus. Previously, these services were provided from J137, the 'International Square' at Fennell campus. (Services will continue to be offered at The Square locations at satellite campuses.) The goal is to enhance the experience for international students and ensure every student enjoys the same level of service, regardless of where they come from. As part of this change, International Admissions and Student Services will be provided from The Square (C102) beginning in January. Services offered include: application processing and support, fee payment, immigration supports and health insurance and financial support. The Language and Culture Centre (LCC) in J137 will continue to be used as an engagement space for the college community, focused on activities including clubs and workshops for students and employees, celebrations and events that support and engage our international student community, and a destination for everyone in the college community to learn about the international experience and to develop a better understanding of internationalization at Mohawk College.
Learn more about our other recent activities in this newsletter!
Staffing Updates - New Staff and Roles
Annie Jong
Annie Jong joined the Operations Team as the new International Program Support Assistant in October, 2021, assisting academic operations pertaining to our partnership activity with our Mississauga campuses. She arrived in Canada in 2005 and graduated from the Graphic Design program at Mohawk in 2008.  Since graduating, she's collected a great amount of design and technology industry knowledge that she brings into her new role. In addition, through her experience as an international student and working in Student Life, she has an in-depth understanding of the challenges new and potential international students may face in a new city and country. Annie has lived and attended schools in 6 countries and speaks 4 languages. In her spare time, she enjoys participating in design and coding designathons. Welcome, Annie!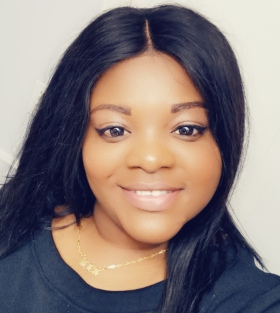 Kimberly McDonald
Kimberly was born and raised in Guyana, South America.  In 2016, she attained her BSc. in Business Management from the University of Guyana. After immigrating to Canada in 2017, she completed a Post Graduate Certificate in International Business Management at Mohawk.  Kimberly enjoys listening to music, audio books, travelling, reading, cricket, basketball, cooking and dancing. She has over three years of experience working with international students from over 70 countries around the world and brings a wealth of knowledge to Mohawk College in diversity and cultural exchange. Welcome, Kimberly!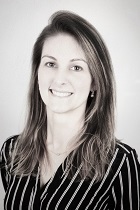 Melina Trindade
Joining the International & Partnerships team in April 2021 and with extensive experience in the international education industry, Melina leads the Arrivals portfolio and the Language & Culture Centre as Manager, International & Exchange Students (Acting). Her main goals are to enhance the student experience through cultural events and global opportunities, as well as to provide a seamless transition for students traveling from their home country to our campus in Hamilton. She is passionate about maximizing opportunities for students to learn about other cultures while succeeding at Mohawk. Welcome, Melina!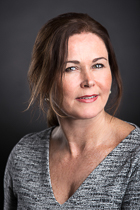 Nancy Pitman
Nancy Pitman will be taking on the role of Manager of Recruitment in winter 2022. Nancy joined the team as Agent Coordinator and has supported the agents and the Market Specialist team with training, marketing, commissions management and event coordination. In her new role, Nancy will be leveraging her extensive knowledge, experience and warm and engaging team-building skills to manage several staff and support the Market Specialist team in day-to-day operations and market development. Of her new role, Nancy says, "I feel the possibilities are limitless with the direction the International department is going and I am thrilled to continue to be part of this hard working, innovative and motivating team now as the new Recruitment Manager, International! Of course there continues to be so much for us to do but it doesn't feel like work when our plan for the future is exciting, thoughtful and strategic."  Congratulations, Nancy!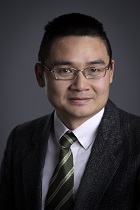 Nathan Tran
Nathan Tran has been building relationships and supporting students and agent partners in Southeast Asia as a Market Specialist and will bring this extensive experience and commitment to student success with him to the role of Business Development Manager for Southeast Asia. In addition to reaching potential students in this region, Nathan will be seeking out enduring partnerships and programs, furthering Mohawk's reach and strategic priorities in this key region. Congratulations, Nathan!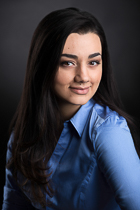 Ola Salah
In October 2021, Ola Salah took on the role of  LCC International Coordinator.  In this role, Ola will plan and execute a variety of cultural events, recruit and train volunteers, and collaborate with different departments on workshops and events. Sharing her love of travel and learning about new cultures, she works to foster an environment where students can feel like they are home. Ola is a recent Mohawk graduate from the Public Relations postgraduate certificate program and recently held the role of Welcoming Officer. Congratulations, Ola!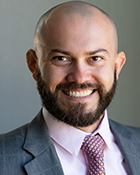 Ricardo Rivera
Ricardo Rivera has been a member of the Market Specialist team supporting the Latin American region and has now taken the role of Business Development Manager for Latin America. He will leverage his extensive knowledge of the Latin American market as well as his trademark energy and enthusiasm to support recruitment and also develop strategic and quality partnerships in this key region.  Congratulations, Ricardo! 
Staffing Updates – Farewells
This past summer and fall, International & Partnerships said farewell to two members of our team, Valentina Stagnani, who held the position of Associate Dean and Natalie Hughes who was the Academic Manager. Valentina has joined Centre Linguistique du Cegep de Jonquiere in Quebec as Director and Natalie Hughes has joined Conestoga College as Chair, Conestoga Language Institute and Manager, IELTS. We wish them both every success in their future endeavours!