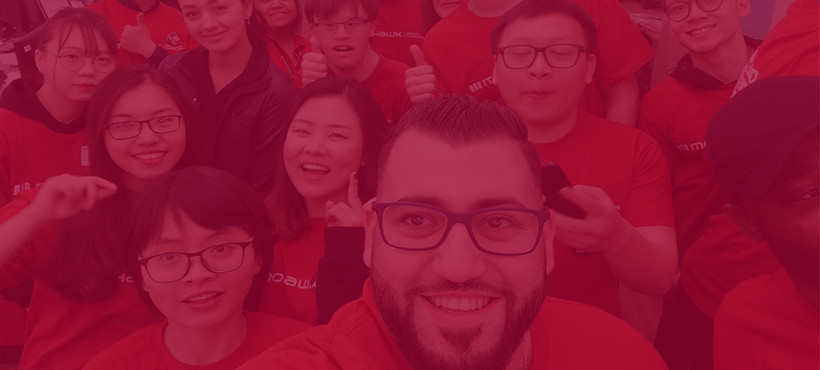 Great Experience - Appreciating our Students
The Great Experience pillar of our Strategic Plan speaks to the development of both an enriched student life experience and an academic experience that creates job-ready global citizens. Read about our most recent initiatives!
Return to Great Experience page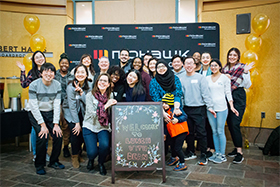 Lunch with the Dean Event Celebrates our Volunteers
The Language & Culture Centre hosted the "Lunch with Dean" event to thank volunteers and mentors for their hard work during Startup and gather their feedback on how we can improve our services to students. During the Winter 2020 Startup, 130 volunteers/mentors spent a total of 606 hours assisting visitors. The lunch was a chance for Dean Keith Monrose, several Mohawk International staff and volunteers to connect and network over a delicious lunch.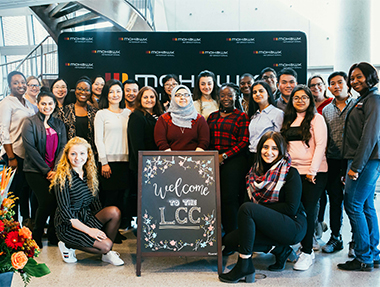 Staff and volunteers celebrate at the Lunch with the Dean Event
---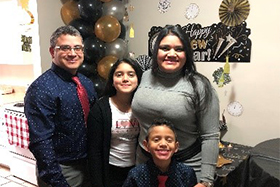 Celebration of Learning Award Recognizes Wife and Husband Pair
The Celebration of Learning recognizes the outstanding contributions and achievements of current Mohawk students. Student leaders are celebrated not only for their academic success, but for the significant contributions they make to the community through volunteer and leadership efforts. This year's winners of the GAS-EAP Learning Award were a husband and wife team!
Graduates of the GAS-EAP program, Edgar Lopez and Gabi Sulbaran credit their commitment to each other's learning and their story is one of amazing partnership, family, persistence and social contribution! Upon graduation from the program, Gabi entered the Concurrent Disorders program and Edgar entered the Autism & Behavioural Science program. Their choice or programs is significant; while living in a new country, learning a new language, maintaining strong GPAs, being helpful and supportive to classmates, and volunteering at program events, they have also continued to raise and advocate for their very special son. Everyone in the GAS-EAP program feels fortunate to have shared our classrooms with these two exemplary students and human beings! Congratulations, Edgar and Gabi!
"We believe that this is the result of a hard team's work, which includes our family and all the resources that Mohawk College provided to us through teachers, all the staff, learning support center, and the EAP team. We are so proud to be students from Mohawk because it is an institution with high educational standards, and staff that always are looking for ways to help students to reach excellence. Thank you [for] this opportunity to share our history with other newcomers and International students." - Edgar Lopez and Gabi Sulbaran