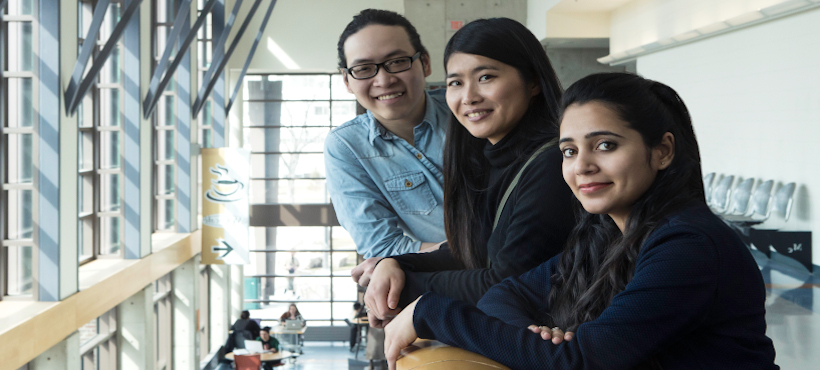 Mohawk Welcomes the World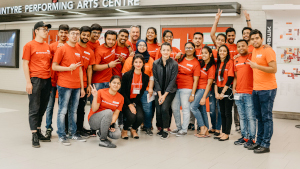 In fall of 2021, Mohawk welcomed 2,303 full- and part-time international students and received a record number of 7,417 applications showing continued significant interest in Mohawk College as a study destination! Registrations were up by 50% year over year for new students. Over 7000 applications were also received for the winter 2022 semester showing enduring interest. 
Fall 2021 also marked the launch of Mohawk's partnership with triOS College in Mississauga, receiving 900 applications! Initial offerings in the fall 2021 semester through the triOS partnership were Business (General), Global Business Management, Computer Systems Technician-Network Systems, and Office Administration-Health Services.   
In the winter 2022 semester the programs offered at triOS will expand to include Supply Chain Management, International Business Management and Computer Systems Technician-Software Support. Future offerings will be established based on market demand. 
New Business Development Managers Take Mohawk to New Heights in Latin America and Southeast Asia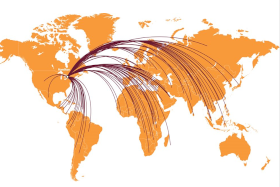 In fall of 2021, International & Partnerships was pleased to welcome 2 new Business Development Managers to the Market Specialist Team: Ricardo Rivera for Latin America and Nathan Tran for China and Southeast Asia. Both Ricardo and Nathan have extensive experience in these areas as both worked as Market Specialists for these regions for the past several years at Mohawk. As Business Development Managers, both will utilize their deep understanding of the region and of Mohawk's offerings to seek out new opportunities to extend the value of a Mohawk education to a greater number of qualified learners but also for growth opportunities for Mohawk to extend its reach and develop strategic, quality partnerships and programs. Nathan Tran, Business Development Manager, Southeast Asia commented, "I am utterly thrilled at taking up the position of Business Development and Marketing Manager for the region of China, East Asia and Southeast Asia. I find this as a chance for me to contribute more to the department's strategic pillars of recruitment and partnership. Together with team members we will also work on the key task in the next year which is the rebound and growth of the regional enrolments. I would like to take this opportunity to thank colleagues and managers who always support my work and trust my abilities, and I look forward to future achievements in recruitment and business development within the region."
New Application System Improves Student Application Experience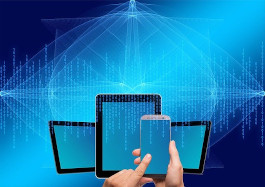 As of mid-November, all international applicants for the May 2022 semester were able to submit their applications to study at Mohawk through the OCAS International Application Service! The new system allows students and agents to submit their applications online in real-time 24x7!  This new system makes applying to Mohawk easy and efficient, allows agents and students to see their status in real-time, and integrates with current internal systems and there are plans for future integrations as well. We are pleased to be able to make applying to Mohawk as simple as possible for our future students. A cross-department project under the Enterprise Systems Strategy (ESS) portfolio, staff in the Registrars Office, International & Partnerships, IT and PMO worked collaboratively to see this long-time goal realized.  As Anuraj Bajwa, Dean of International & Partnerships stated, "Employing this innovative technology, we intend to improve the student application experience as we extend the invitation to more and more students to join our international student community."