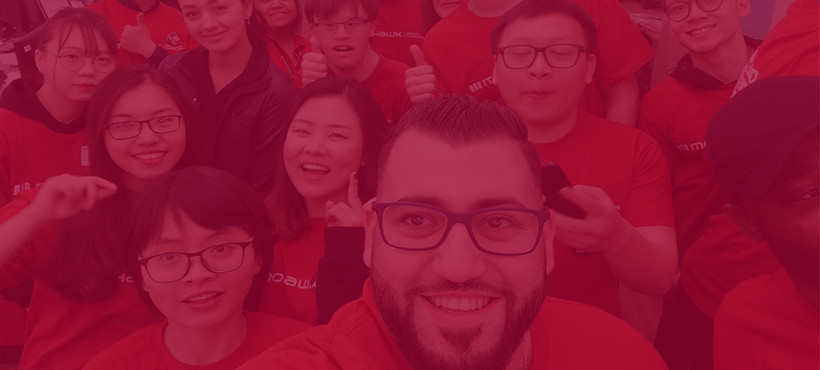 Great Experience
The Great Experience pillar of our Strategic Plan speaks to the development of both an enriched student life experience and an academic experience that creates job-ready global citizens.
Read about our initiatives in each of these areas:
Student Profiles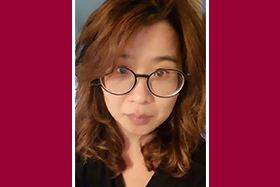 Student Profile: Sang-hui Cho
Meet Sang-hui Cho from South Korea, who is studying in the Early Childhood Education program...
---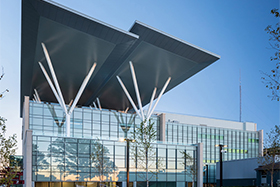 International Student Rutul Bhavsar Publishes in Leading Journal
While working as an IDEAWORKS research assistant, international student Rutul Bhavsar was a lead author on a white paper published in a major journal!
---
Welcoming our Students
Pre-Departure Workshop Prepares Students for Success at Mohawk
On November 18th, 2019 Mohawk College successfully hosted another Pre-Departure Orientation for international students in India...
Read about Pre-Departure Workshops
---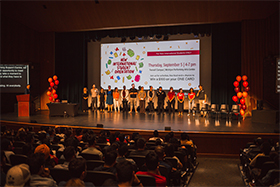 International Student Orientation Welcomes Students
Over 550 students attended Orientation in each of September and January, giving Mohawk staff and faculty a chance to welcome our students to the College...
---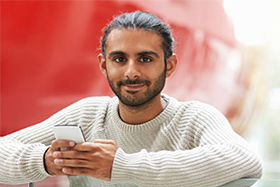 iCENT App Eases Student Arrival
The newly launched iCent app helps students with the complex list of activities they need to complete before touching down in Canada...
---
Appreciating our Students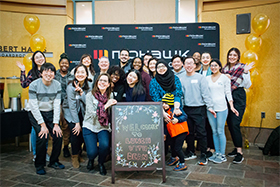 Lunch with the Dean Event Celebrates our Volunteers
The Language & Culture Centre hosted the "Lunch with Dean" event to thank volunteers and mentors for their hard work during Startup and gather their feedback on how we can improve our services to students...
Read about the Lunch with the Dean Event
---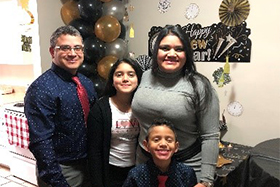 "Celebration of Learning" Award Recipients Honoured
The Celebration of Learning recognizes the outstanding contributions and achievements of current Mohawk students. This year's winners of the GAS-EAP Learning Award were a husband and wife team...
---
Supporting our Students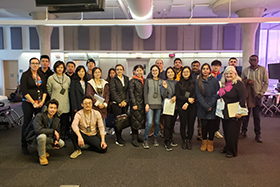 GAS-EAP International Students Impress at CityLab Project Showcase
During the Fall Semester, GAS-EAP Level 7 students presented their research poster at the CityLab Project Showcase Event held on November 29th at City Hall before City leaders...
Read about the CityLab Showcase
---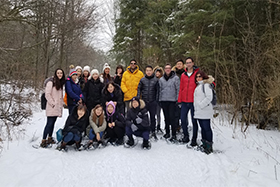 EAP Events and Workshops Provide Real-Life Learning for Students
In fall 2019, in addition to offering experiential learning opportunities such as visits to museums, Conservation areas, etc., the EAP program started a new initiative for level 7 and 8 students called "classroom observation opportunities"...
---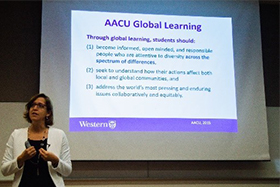 Intercultural Teaching Competency Forum Focuses on Culturally Responsive Curriculum
Mohawk College was pleased to welcome Dr. Nanda Dimitrov leading scholar in the field of intercultural teaching and learning on October 17, 2019 for a day long forum for faculty...
---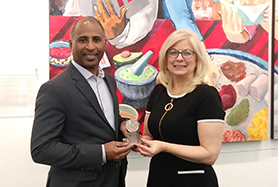 First Annual Faculty GREAT Award Celebrates Inclusive Pedagogy
This past fall, Mohawk International and the Centre for Teaching and Learning (CTL) launched the Faculty GREAT Award (Global Responsive Engaging Approachable Teaching), honouring Victoria Harrison with the first award...
---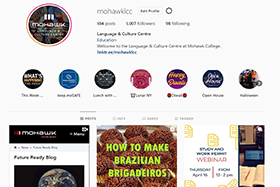 Online Events Engage Students during COVID-19
March 2020 will be remembered for a long time as a pivotal point in history. For the Language & Culture Centre (LCC) it meant having to switch from in-person events to online-based alternatives...
Read about the LCC Initiatives during COVID
---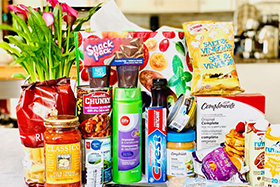 Helping Hampers Supports our Students through COVID-19
On April 23, the International team launched the Helping Hampers program to address immediate needs of students and their families for food and personal care items...