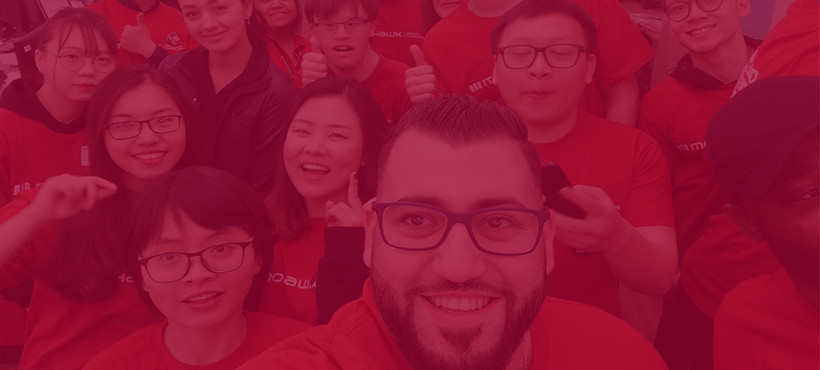 Great Experience - Student Profiles
The Great Experience pillar of our Strategic Plan speaks to the development of both an enriched student life experience and an academic experience that creates job-ready global citizens. Read about our most recent initiatives!
Return to Great Experience page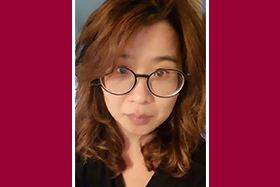 Meet Sang-hui Cho, ECE Student
Meet Sang-hui Cho from South Korea, who is studying in the Early Childhood Education program. In addition to studying, Sang-hui also volunteers as a guard.me ambassador, an experience she greatly enjoys as it allows her to meet people from around the world to let them know about the services offered by guard.me, the College's international student health insurance provider. As a volunteer, she has set up a booth in the Language & Culture Centre to let international students know where to go for health concerns and to notify them of the services of Mobile Doctor, which allows students to connect with a doctor through an app on their mobile device.
Sang-hui enjoys giving back as she knows what it's like to receive help and support when it's most needed. In her first semester, she connected with the peer tutors and appreciated all of their support, commenting "They were so happy to share their experiences with me and willing to help me anytime." The part of Mohawk that she loves the best is that Mohawk College "is full of international students.", and she particularly enjoys the variety of events held for international students, most of all the fashion show. "I wish I had brought my Korean traditional costume, Hanbok and I could show everyone the beauty of Korean costume on the runaway. Bring your traditional costume and seize the great opportunity to be a fashion model on the runaway and show off your catwalk!" advised Sang-hui to incoming international students.
---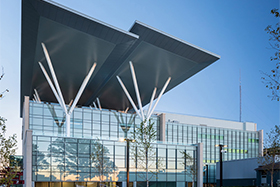 International student Rutul Bhavsar Publishes White Paper in Leading Sustainability Journal
While working as an IDEAWORKS research assistant, international student Rutul Bhavsar was a lead author on a white paper called "Mohawk College's Net Zero Energy and Zero Carbon Building - A Living Lab for high efficiency and renewable energy technologies in buildings". The white paper explores how Mohawk's award-winning Joyce Centre for Partnership and Innovation incorporated sustainable building concepts and technologies to design Canada's largest net-zero institutional facility. It summarizes and puts into context the effort undertaken by Mohawk staff and faculty to incorporate global best practices for net zero buildings. For Electrical Engineering Technology student, Rutul, the opportunity to research the impact of on an award-winning building has been a highlight of his time at Mohawk.  "It was a great learning experience working on the white paper," says Rutul. "This project has helped me understand how various technologies used in Mohawk College's building and other modern buildings can improve occupant comfort and reduce environmental impacts." The white paper is available for download on Journal of Green Building's website.