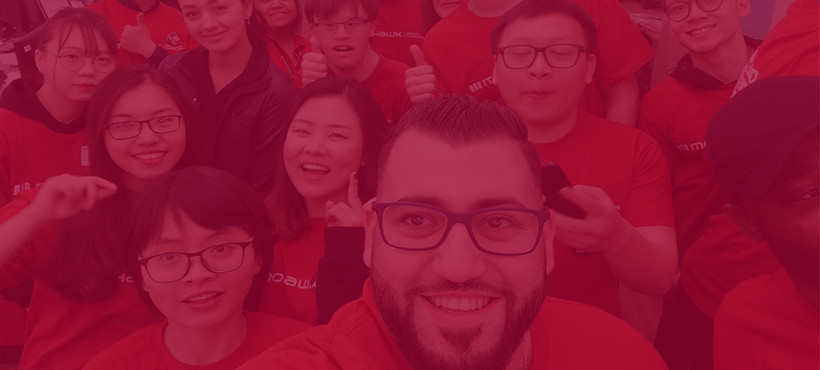 Great Experience - Welcoming our Students
The Great Experience pillar of our Strategic Plan speaks to the development of both an enriched student life experience and an academic experience that creates job-ready global citizens. Read about our most recent initiatives!
Return to Great Experience page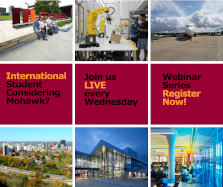 Webinar Wednesdays Prepare Students for a Successful Start
Beginning February 17th, the Webinar Wednesday series has provided a wonderful way to connect with our students and the feedback has been outstanding – our students feel confident in us and the support we provide. Keeping the communication lines wide open helps them feel like Mohawk is already their home even if they haven't left theirs quite yet. All are always welcome to join. Every other week, we feature a new topic that supports students as they decide to apply to Mohawk or in registering and starting their studies. In the off-weeks we host a drop-in session where students can ask their most pressing questions either to the group or in an individual break-out session.
Topics have included: Arriving to Canada, Get to Know Hamilton, How to Transition to Studying in Canada,  How to Meet Admission Requirements, Program Highlights, Career Planning and so much more!
While designed for prospective international students, all international students are welcome to join and we are always pleased to have members of the Mohawk College community participate in these sessions. If you are interested in participating or have an idea for a topic, please connect with nancy.pitman [at] mohawkcollege.ca (Nancy.)
See the Considering Mohawk page for a list of webinars
---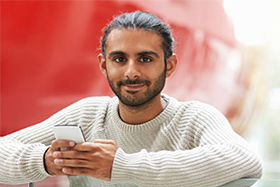 Check-in Made Easier with iCent App
Throughout the winter 2021 start-up period, international students continued to use the Mohawk International app from iCent to clear all their pre-registration requirements and commence studies.  The app allows the International teams to communicate quickly and directly with students on how to check in, register, next steps and changes to arrival processes. As well, international students can upload necessary documentation to complete their check-in. New for winter 2021, the "COVID Safe Canada" section of the app allowed arriving students to submit mandatory self-isolation plans and provided necessary resources and information so students were aware of entrance requirements.
---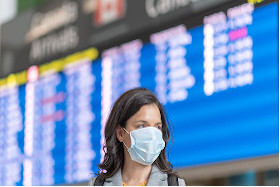 Arrivals and Student Wellness Teams Go Above and Beyond
Following approval from the Federal government, Mohawk was excited to welcome international students with a valid study permit into Canada for the winter 2021 term.  As a "Designated Learning Institution", the College is obligated to ensure each student who has entered Canada, whether domestic or international, has an approved quarantine plan and has received all of the mandatory COVID tests. In addition, the College is obligated to perform a wellness check with each student every day.
The International Arrivals Team has been diligently reviewing and approving the self-isolation plan of each student (and their co-arriving family members), booking hotels and transportation where necessary, coordinating arrival logistics, and following up with students to ensure they have submitted required information. As well, the Student Wellness Coordinators have been contacting students every day of their quarantine to ensure they are well and to answer any questions they might have.
The team ensures all students comply with the requirements of their self-isolation plans for the mandatory 14-day self-isolation period and pivots as federal and provincial governments continue to adjust measures. Kimberly Deonanan, Arrivals Coordinator, joined the Mohawk College team in December, 2020 and has been working with International Square Coordinator Ola Salah, and Wellness Coordinators Kimberly Mikalauskas and Keaghan Cowell to support our students through this process. All have hit the ground running to provide caring, dedicated service to our arriving students and have shown exemplary commitment (including working over the December holiday period!) to ensure our students' needs are met!
Read more about requirements for international students entering Canada