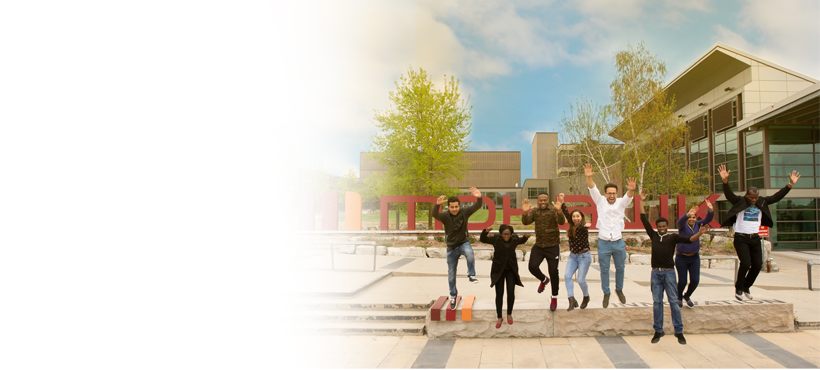 Considering Mohawk
Explore the exciting opportunities open to you through studying at Mohawk College, one of Canada's top colleges ranking #1 in the Greater Toronto/Hamilton Area for the 8th straight year!
At Mohawk, you will be exposed to a world of opportunity and will have the chance to develop skills that will help prepare you for whatever comes next. With over 30,000 full and part time students we have a diverse community of students from around Canada and the world. As a top educational institution, we are committed to supporting your educational goals and ensuring you are future ready!
Future Student App just for you!
Find out about all the exciting opportunities at Mohawk College with the iCent Future Student app!
Use the app to learn about all the exciting programs, services and supports at Mohawk College and what your future could look like studying with us! Important messaging and information will be sent directly to you via this app,and if you decide to study with us, you will continue to receive important updates and all the information you need to be successful at Mohawk College! This app is mandatory for all incoming international students!
To access the app, please follow these steps:
Visit the App Store or Google Play and download the app

Enter Canada in the "Institution Country" field

Enter Mohawk College International in the "Institution Name" field

Use your email to register for the app, you will be sent an email with your PIN. Please remember to check your Junk Mail inbox. 

Use your PIN to login the app. 
Should you have any questions and/or trouble logging in, write to: support [at] iCentapp.com
Note: Google Android in China: We are aware that there have been some download issues for iCent in mainland China. You can download directly here: https://downloads.icentapp.com/app-release.apk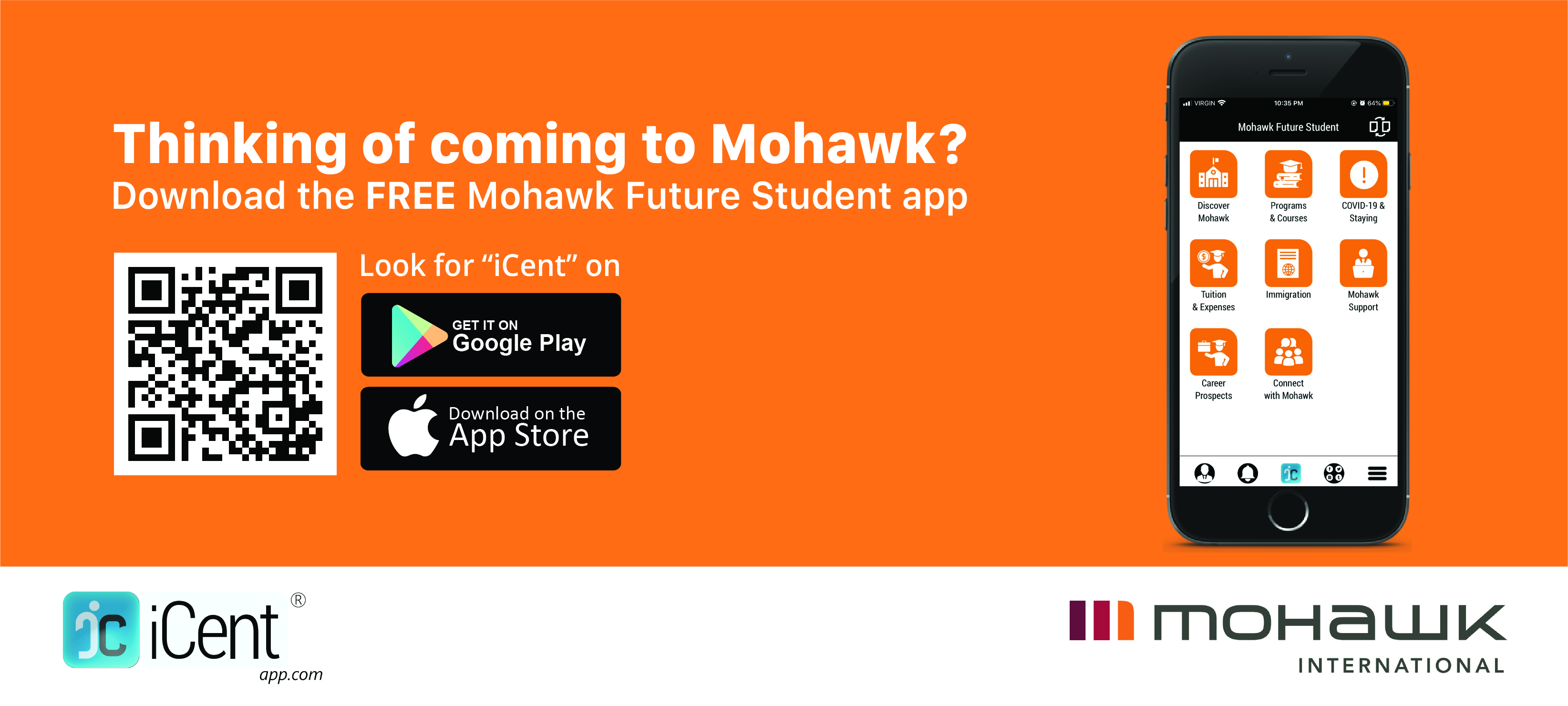 Find out about Mohawk College
Explore the Opportunities at Mohawk College!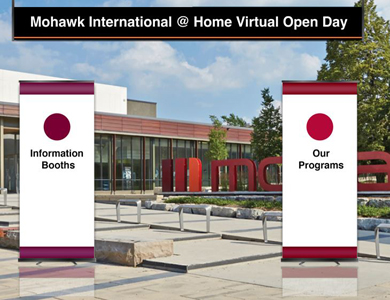 Explore Mohawk College
Explore all we have to offer in our Virtual Campus!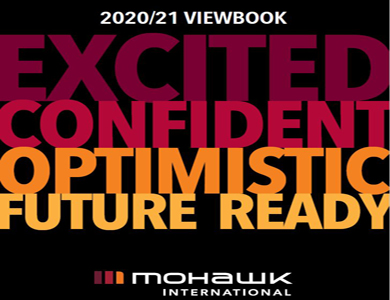 See our Programs
Access the View Book to see all the programs we have to offer international students!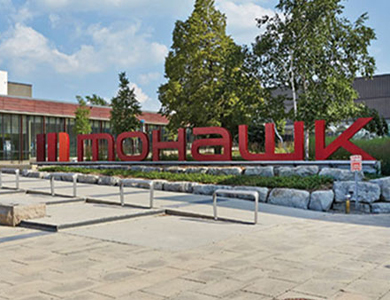 Check out the College & Hamilton
Find out about our campuses and life in Hamilton.
Attend our Upcoming Webinars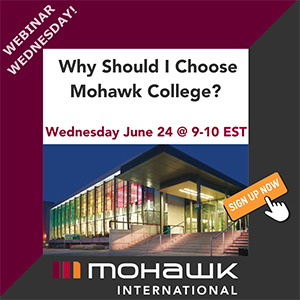 Wednesday June 24 | 9 to 10am EST
Why Should I Choose Mohawk College
Our market specialists will present information on the next steps in your journey to Mohawk and provide highlights of the upcoming webinar series.
Did you miss out on attending this session? Watch a recorded version now!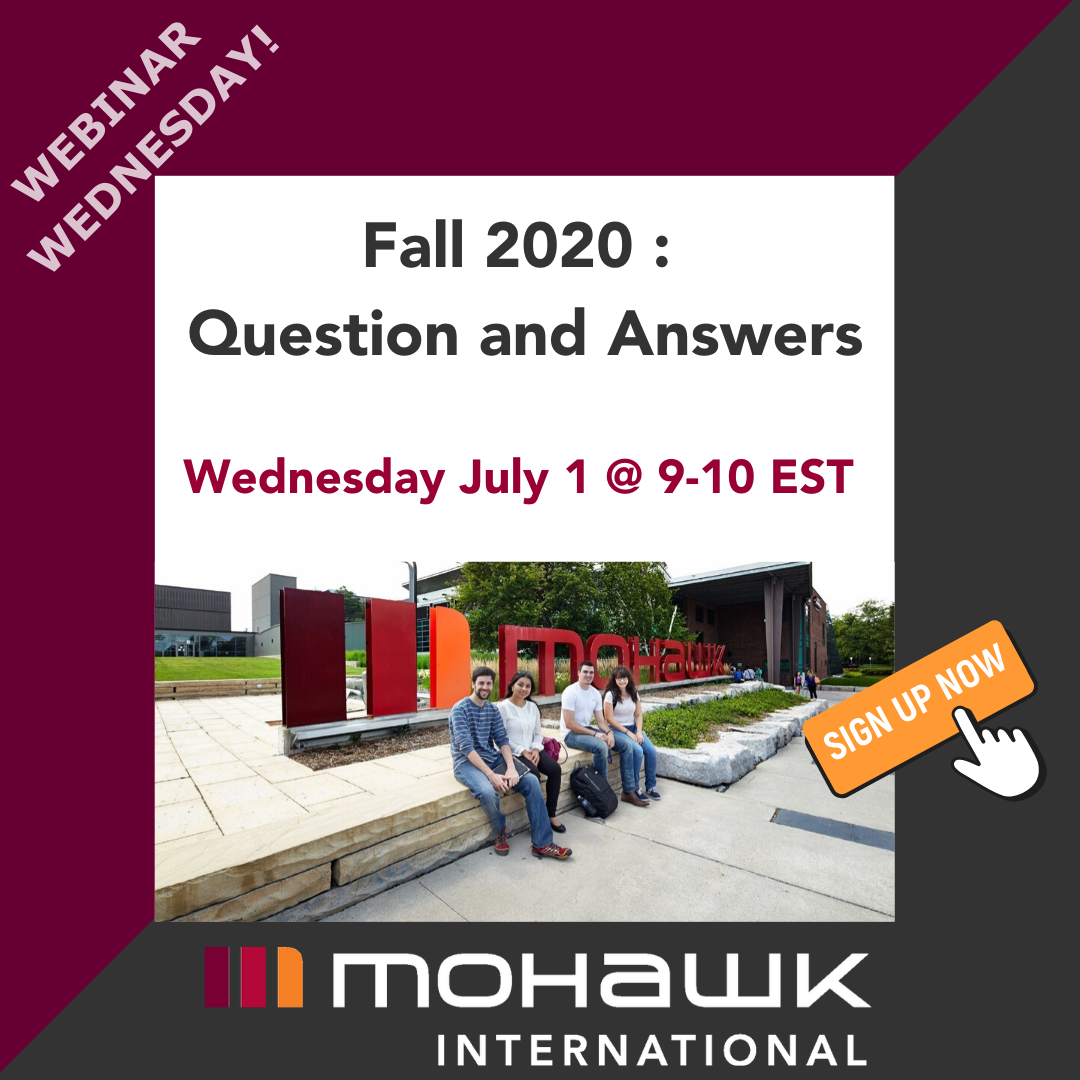 Wednesday July 1 | 9 to 10am EST
Fall 2020: Your COVID Questions Answered
Mohawk College market specialists will answer questions regarding the College's Fall 2020 COVID academic planning and commencing studies.
Did you miss out on attending this session? Watch a recorded version now!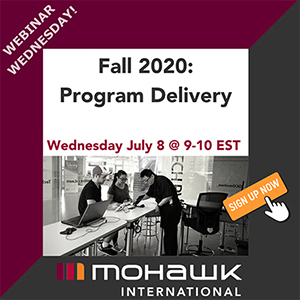 Wednesday July 8 | 9 to 10am EST
Mohawk College Fall 2020 Program Delivery
Join a session with faculty that will focus on program delivery and how to succeed in a virtual learning environment.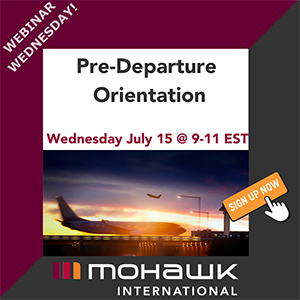 Wednesday July 15 | 9 to 11am EST
Pre-Departure Session
For students that will be travelling from overseas or from outside of Hamilton to begin their studies in Fall. This workshop will provide pre-departure tips and information on how to transition to your new life in Canada!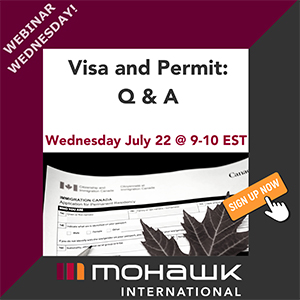 Wednesday July 22 | 9 to 10am EST
Visa and Permit Q&A
For new students, an immigration consultant will provide important information on study permit and visa. An opportunity for questions to be asked as part of your registration.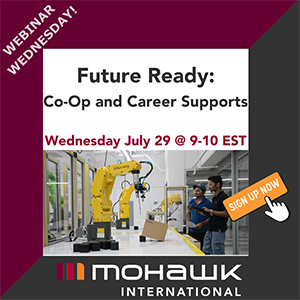 Wednesday July 29 | 9 to 10am EST
Future Ready: Mohawk College Co-op and Career Supports
Your success is important to us. This session will focus on co-op and career supports available to students at Mohawk College as well as the community supports, programs and services offered through Mohawk College's Language and Culture Centre.