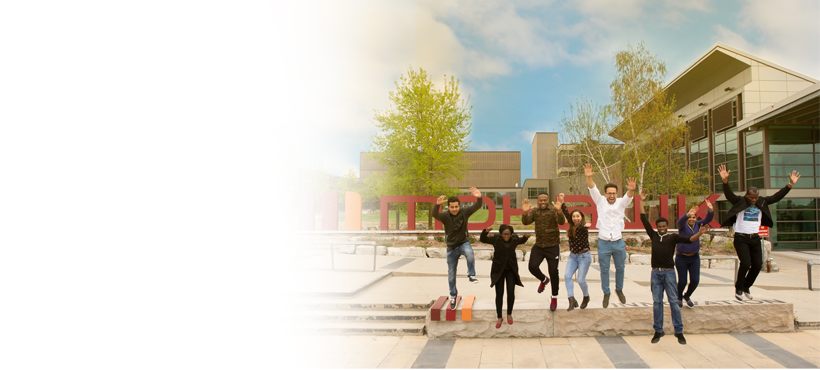 Considering Mohawk
Explore the exciting opportunities open to you through studying at Mohawk College, one of Canada's top colleges ranking #1 in the Greater Toronto/Hamilton Area for the 8th straight year!
5 Ways to Learn about Mohawk
---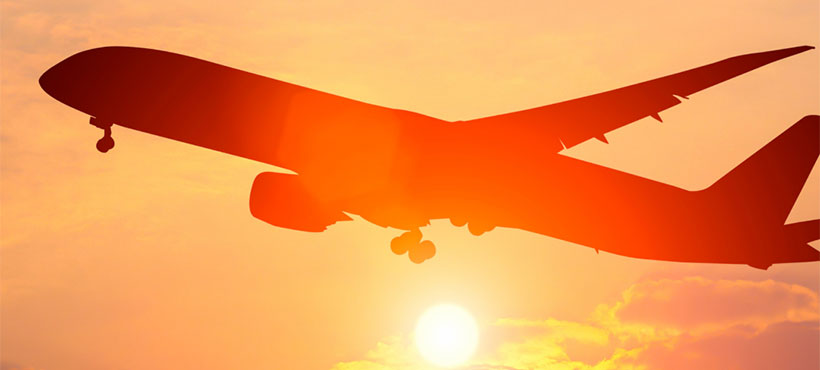 Next stop...Mohawk College!
Join us for a pre-departure session on Wednesday, November 25 from 9 am to 11 am EST.
---
Webinar Wednesdays - Attend a Live Event
Join us each Wednesday from September 23 until December 2nd for a live webinar with our Market Specialists. We will have also have special guests from the college community including faculty, admissions and college-wide support groups. Our Market Specialists will provide all the information you need to support you in making this life changing decision that will open doors to your future in Canada or at home. Check out our calendar to attend live events or view past recordings available here.
---
Speak with a Market Specialist
We are proud to support international students from over 95 + countries and to offer over 100 programs to choose from. Our market specialist team is happy to answer any questions you have about Mohawk College and your future in Hamilton. We can support in 10+ languages and look forward to speaking with you about your future.
Find your market specialist below and book an appointment with them directly or sign up to attend a drop-in session.
---
Future Student App just for you!
Find out about all the exciting opportunities at Mohawk College with the iCent Future Student app!
Use the app to learn about all the exciting programs, services and supports at Mohawk College and what your future could look like studying with us! Important messaging and information will be sent directly to you via this app,and if you decide to study with us, you will continue to receive important updates and all the information you need to be successful at Mohawk College! This app is mandatory for all incoming international students!
---
Attend a Virtual Fair
Avirtual fair gives you an opportunity to relax in an environment without distraction so you can listen and learn to content that is important to you. Our fairs provide a variety of information and recommendations for future and current students and allow you to make solid andconsiderate decisionsabout your future.
We attend virtual fairs around theworld our upcoming schedule is below. Hope to see you there.
---
Explore the Opportunities at Mohawk College!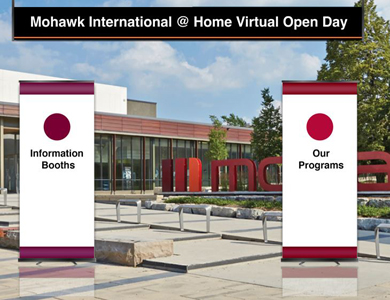 Explore Mohawk College
Explore all we have to offer in our Virtual Campus!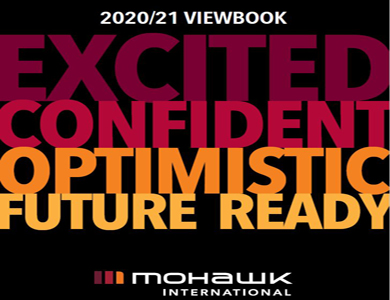 See our Programs
Access the View Book to see all the programs we have to offer international students!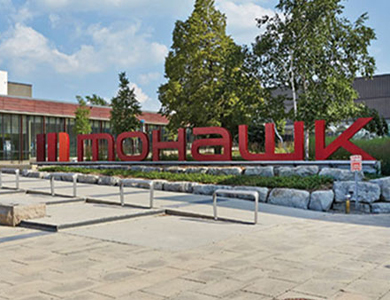 Check out the College & Hamilton
Find out about our campuses and life in Hamilton.