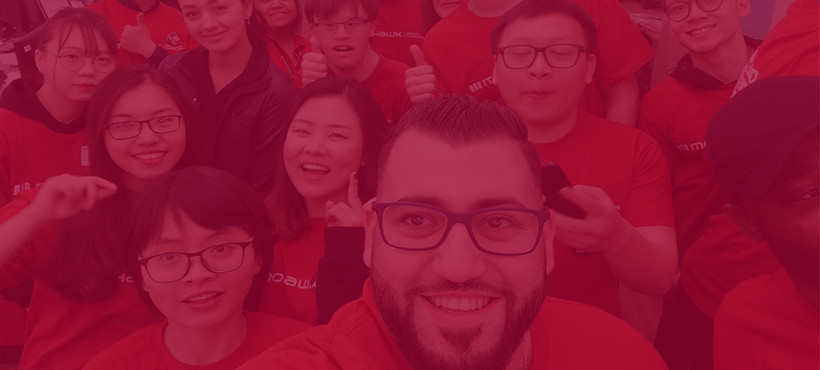 Great Experience - Supporting our Students
The Great Experience pillar of our Strategic Plan speaks to the development of both an enriched student life experience and an academic experience that creates job-ready global citizens.
Return to Great Experience page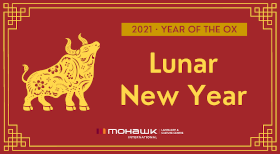 Virtual Events Connect Students During an Isolating Time
Over the summer and fall of 2020 and winter of 2021, the Language & Culture Centre and International Student Services Teams offered a myriad of events to connect students in these challenging times. Examples of events included a "Win the Weekend" challenge on Instagram, Puzzle Parties, Zoom Social with mentors and new students, Welcome to Hamilton webinars, Diwali from Home contest, International Fashion Features contest, Coffee Club, Permit webinars, How to Succeed workshops and more. Throughout the closure, the LCC has continued to provide opportunities for students to share their heritage, and remain connected to the campus, through Instagram and contests; from celebrating the "Ano Viejo" with an Ecuadorian to seeing how the colours of Holi take over Bangalore, we used our growing social media channel to keep students connected and engaged.
In December/January, Mohawk International teamed up with colleges across Ontario to create engaging, fun and informative webinars students could tune in to over the winter break – the Ready, Set, Holidays webinars featured immigration, wellness, study habits and more.
The Coaches also featured their regular line-up of engaging and relevant events for students. Highlights of events offered by the International Student Coaches included:
International Students and Mentors Social: January 14th
How To Succeed at Mohawk: January 26th and February 10th
Getting Ready for Winter – Important Winter dressing tips and staying active: January 27th
Coffee Club
On Feb. 9th, the International team and students celebrated Lunar New Year, the Year of the Ox. Students submitted videos showing how they celebrate Lunar New Year and a Zoom party featured a Kahoot, prizes and new years greetings from Dean Anuraj Bajwa, students, volunteers and our Market Specialist team.
Keep an eye on our social media and events calendar for more cultural dates online: Instagram @MohawkLCC and International Events.  All events are listed at the Mohawk Events Calendar.
---
Helping Hampers Supports Students in Need
As a result of a $25,000 grant from the Hamilton Community Foundation, Phase 2 of the Helping Hampers program continued to meet the need of food insecurity amongst international students in Hamilton affected by COVID. The program supported 128 students, and their families, with hampers consisting of a Fresh Co. gift card and personal care hygiene items. Just over twenty faculty/staff volunteers assisted with hamper assembling and deliveries. The program was featured in both the Hamilton Spectator and the Fall 2020 edition of Momentum Magazine.
---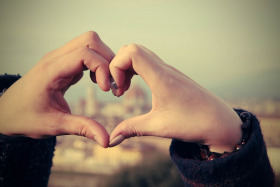 Community Partner Spotlight: Hamilton International Students– Supporting our Students in the time of COVID!
One of our all-star community partners, Hamilton International Students (HIS) has been on the ground supporting our students from day one as soon as the pandemic hit. A community based organization that seeks to help international students thrive practically, socially and spiritually, HIS is comprised of a growing group of volunteers from church communities in Hamilton. They have been supporting international student populations with various forms of programming since 2018 and began working with Mohawk College in the fall of 2019. This initial collaboration with the Language & Culture Centre and Hussam Eldib, from Career Counselling, created an event aimed at helping international students successfully prepare for the transition to working in Canada. Since then, the Language & Culture Centre has partnered to promote social events hosted by HIS such as community dinners and board game socials.
During the pandemic, HIS has been supporting individual student requests through their various programs, for example, their grocery program which provides $50 in groceries and delivery for students who do not have access to transport to a grocery store and/or who are facing food insecurity.
How YOU can Help
HIS is seeking donations to grow and sustain an expanding list of requests for help and they have launched a fundraising campaign to continue this vital support. Please consider donating through their website and please share broadly within your network.
---
New Twinning Program Provides Double the Opportunity!
New for fall 2021, international students may apply to take 2 graduate certificate programs back-to-back, allowing them to apply for a two-year study permit with just one application! Mohawk is one of only a few colleges in Ontario to offer this opportunity to international students. To start, this opportunity is offered for Business graduate certificate programs and students may take one graduate certificate program in fall 2021 and the other in fall 2022, with no need to apply again for a study permit for the second program.
See the Twinning Program webpage for full details!