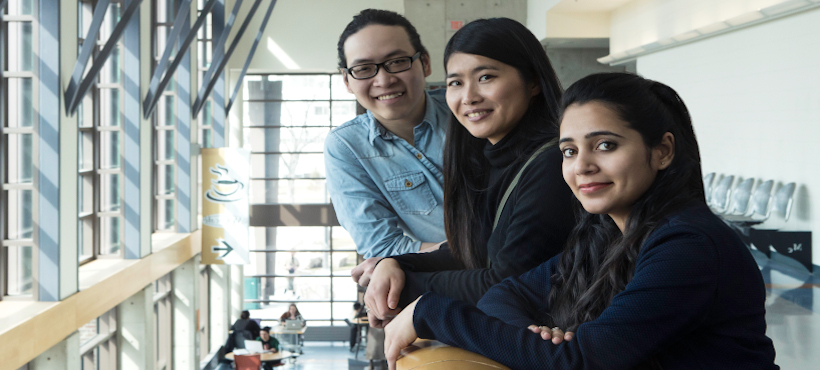 Mohawk Welcomes the World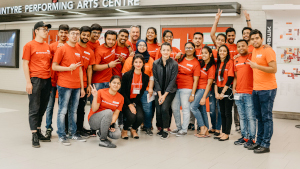 In the spring 2022 semester, Mohawk College welcomed 1737 full and part-time international students, a 48% increase over spring 2021! The top 5 countries in terms of international student enrolment were India, Nigeria, Philippines, China and Colombia. During the winter 2022 semester, we welcomed 2,948 full and part-time students. The top 5 countries in terms of international student enrolment were India, Nigeria, China, Colombia and Vietnam.
New Peer to Peer Platform Guides Prospects to Support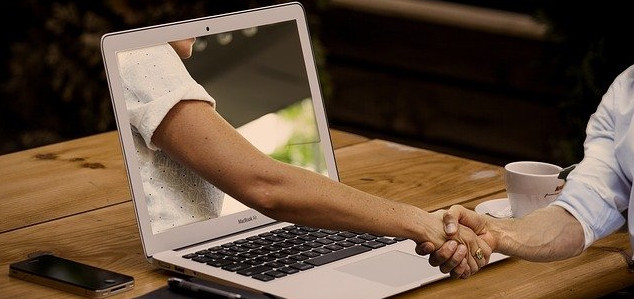 The International & Partnerships department has launched an exciting new platform to support potential and incoming international students. In August 2022 the "Unibuddy" platform launched as peer-to-peer connection tool allowing prospective and arriving students to connect easily with current internationals students, staff, and faculty "ambassadors" who provide guidance and share their experiences about living in Hamilton and studying at Mohawk. Via a widget on the website or through an app on their phone, international students can connect live to ask questions and receive support. The platform also provides opportunities to promote Mohawk College through student-created blogs, online events, videos, and more! This helps us to connect with students in a way that they relate to – simple, easy to use and personal!
Expanding Our Global Presence with Student-centric Service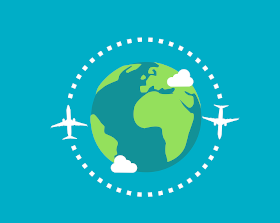 Providing in-person support can be critical to potential students and their families considering the life-changing decision to travel to Canada to study. We are now able to offer this impactful service around the world thanks to several recent new additions to our team who work in-country in China, Kenya, The Philippines and Brazil. In-market recruiters Jeremey Cai, Yuki Liang, Joyce Nyokabi and Jelson Sales provide opportunities for future students and their families to discuss the journey to Mohawk face-to-face in their home countries, helping them navigate the process and decide on their academic pathway, with dedicated care and attention.
New Mohawk @ Mississauga Campus Now Open
This spring Mohawk  College welcomed international students to the new Mohawk@Mississauga campus located within Square One shopping center. Students studying at this state of the art campus have access to student lounges, individual and group study spaces, career services, student success services and enhanced language training. The convenient location inside of Square One provides easy access to transit, shopping and housing.  We are looking forward to welcoming more students to this great campus this fall.
Read more about the Mississauga campus.
On the Road Again!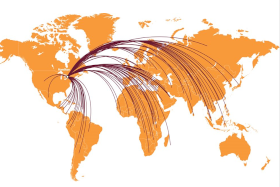 It has been a long two years away from our partners and students, and the Market Specialist Team is excited to be back on the road, visiting 15 countries this fall. They will be travelling around the world to meet face-to-face with our prospective students, their families and our agent-partners who support them.  These are whirlwind trips that make a big impact on our students' success and the growing global presence of Mohawk College. While attending fairs, workshops, seminars and pre-departure orientations, the team will have opportunities to meet hundreds of potential and future Mohawk College students!
Welcoming our Partners Back to Mohawk
In May 2022, the International Recruitment and Partnerships Team welcomed 30 agent partners from around the world to our campus. Our first familiarization trip in two years provided an amazing opportunity for our engaged group of partners to tour the city of Hamilton, visit the Fennell and Aviation campuses, and attend seminars and workshops packed with timely and important information to support their students' journey to Mohawk.  The team was thrilled to bring our partners back together to connect with faculty, staff and students and showcase the best that Hamilton and Mohawk College has to offer our international students.  Photo at right: The Familiarization Tour visiting Mohawk College's Aviation Campus.

The Market Specialists are an integral part of the student journey – they are the first people a student meets, forging critical relationships that impact a student's decision to choose Mohawk College. Working with students, families and partners, they ensure Mohawk College is chosen as an educational pathway to a new life in Canada. As we have in previous newsletters, we would like to introduce you to two members of this important team!
Nathan (Nam) Tran, Business Development Manager - China, East Asia, Southeast Asia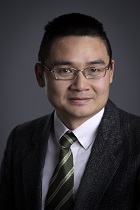 Nathan started his new position as Business Development Manager in November 2021, having previously worked at Mohawk College as a Market Specialist. In this exciting new role, Nathan supports a dedicated and innovative team of Market Specialists and in-country representatives for the regions of China, East Asia and Southeast Asia with the goal of recovery and growth in the region. Another important aspect of his role is building institutional partnerships, which he strongly believes is critical in contributing towards sustainable growth in the high education sector.

What does this involve? Developing a marketing plan, identifying institutions that align with our values and strategic priorities, meeting with potential partners to uncover common goals and lastly, promoting these partnerships are all critical pieces of the partnership development process. Nathan is thrilled to reveal that he is working on the final steps of signing the first MoU in the region with West Visayas State University, a 100-year-old public institution in the Philippines. He is also developing several other quality partnerships in the coming year.
As a Market Specialist, Nathan travelled frequently to recruitment events and worked over several time zones, frequently into the night time hours. In his new role, he has been training himself to go to bed early before his regular hybrid work days! The past year has involved learning new tools and technologies to support his work including the newly launched tools Panda Portal, Ontario College Application Service International Application Service (OCAS IAS) and CohortGO. He comments that "learning from colleagues is key…and I am fortunate to work in a team where everyone is willing to share what they know. The coming year is one that I am really looking forward to, with the new and improved services and new ways of delivering them, I am anticipating a successful path towards recovery and growth."
nathan.tran [at] mohawkcollege.ca (Connect with Nathan!)
Breska Ulhaq, Market Specialist - The Middle East, North Africa, and South Asia (excluding Sri Lanka, Mauritius)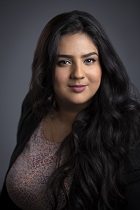 As Market Specialist for Middle East and North Africa (MENA), Turkey and South Asia (excluding India), Breska has had to blend virtual and traditional methods of recruiting and supporting students and partners over the last two years. She has been counting down the days to seeing students in-person and is thrilled to have transitioned to a hybrid capacity so she can welcome and support students and work with colleagues at the college. She is also greatly looking forward to the international events held by the Language and Cultural Center (LCC), especially the Diwali and Eid celebrations.
An exciting, new development in her area over the past year has been growth in Nepal. Nepal is a new market for Mohawk and we are collaborating with a local recruitment partner, Canadian Study Center Inc., in the region. Word has travelled fast in the region about the quality of education, facilities and services at Mohawk, and as a result, interest has soared. Many students from Nepal are interested in the new Mississauga Campus due to its proximity to the local Nepali community while the health-related programs at our other campuses have also been of great interest. Breska is hoping to meet prospective students in-person in a visit to Nepal in the coming year and is also planning visits to Morocco, Turkey and Lebanon in the fall. Once there, she will participate in fairs, host Mohawk-specific presentations, visit schools and re-engage with agent partners and visa offices. Breska is extremely dedicated to superior service to our students and partners and comments that "what is really important is to make sure we are able to get back to all students and partners in time. My priority is to not have anyone wait long to be assisted."
breska.ulhaq [at] mohawkcollege.ca (Connect with Breska!)
See the full Market Specialist Team on the International website.