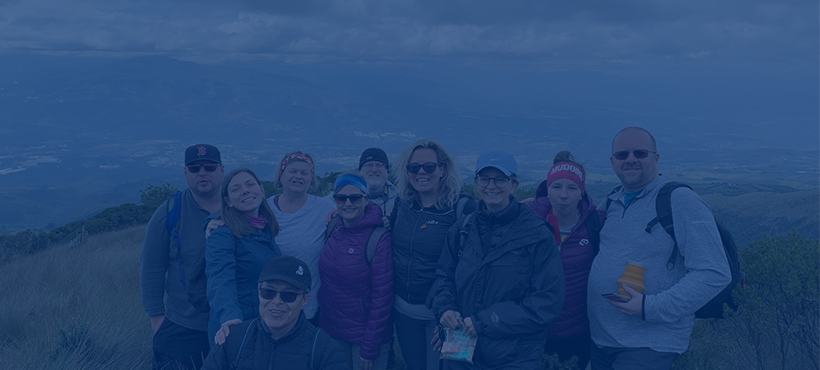 Global Citizen
The Global Citizen pillar of our Strategic Plan focuses on creating opportunities for global learning at home and abroad through cultural events on campus, international travel and more. As well, we seek to diversify our international student body to create a diverse, inclusive campus community.
Global Learning Opportunities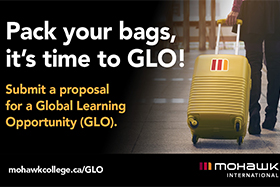 Pack your Bags, It's Time to GLO!
Winter 2020 marked the launch of the Global Learning Opportunity (GLO) initiative...
---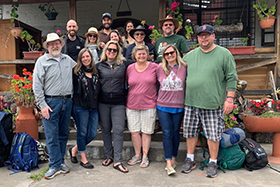 Ecuador: To the Equator and Beyond
A group of 10 Mohawk College Faculty and staff travelled to Ecuador in February 2020 for a 9-day Food Revolutions program with Operation Groundswell, partially funded through a generous donation from guard.me...
Read about the trip to Ecuador
---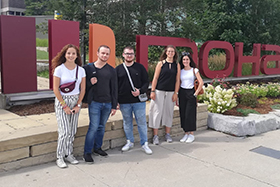 Mohawk College Welcomes Students from Italy and Mexico
In September 2019, Mohawk International welcomed four Italian students and one Mexican student to Mohawk College for the fall semester to study with our Business and Computer faculties...
Read about our visiting students
---
Language & Culture Centre Update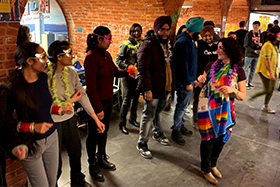 Brazilian Carnival Celebrations Bring the Warmth of Brazil to Mohawk
To celebrate the growing Brazilian student population at Mohawk College, the Language & Culture Centre co-hosted with Mohawk Students' Association, a Brazilian Carnival pub night for the first time...
---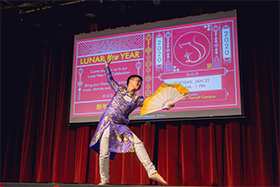 Lunar New Year Celebrations Showcase Music, Dance, Food & Friends
On January 21, the Language & Culture Centre celebrated Lunar New Year, which is one of the biggest holidays celebrated in China, Korea, Vietnam, and the Philippines....
Read about Lunar New Year 2020
---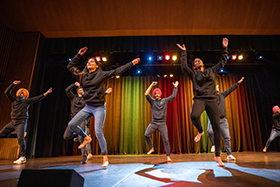 Record Numbers Celebrate Diwali at Mohawk
Once again, the Language & Culture Centre hosted the largest Diwali celebration in Hamilton, welcoming over 1,500 students, staff and visitors to the event held on October 25, 2019 at Fennell Campus....
---
Growing and Diversifying the International Student Population – Recruitment Update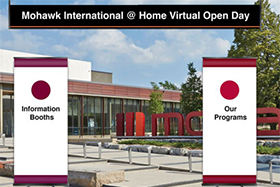 First International Virtual Campus Day Welcomes over 800
On May 27, from 8:30am – 11:30am, Mohawk International offered its very first Virtual Campus Day, greeting over 800 prospective students...
---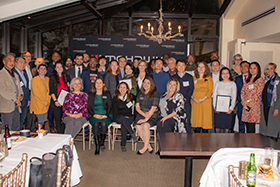 Mohawk International Appreciates our Partners at 2nd Annual Event
On Thursday January 23, 2020 the Mohawk International team applauded over 40 partners during the second annual Partner Appreciation event...