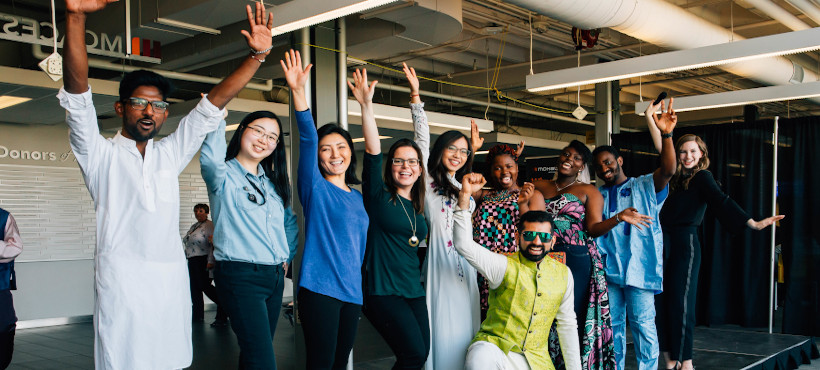 Student Profile: Tejbir Singh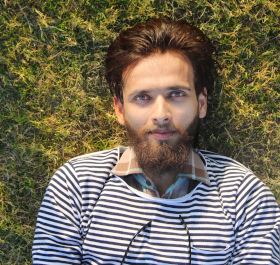 In each newsletter, we profile one of our international students to get to know our students a little better. In this newsletter, we welcome you to meet Tejbir Singh!
Tejbir Singh is studying Cyber Security and is in his first year of the program. Tejbir is from India and has enjoyed the pace of life and sense of community in his new homes of Mohawk College and Hamilton. He says that above all, he appreciates the "humbleness of Canadians." He has commented that volunteering with the Language & Culture Centre has been a highlight for him so far as it has opened new doors for him to share his talents. Most recently, he helped with video recording the Diwali event and he has also participated in LCC contests and social media events. His hobbies are creating digital content, writing poems, photography, reading, and skateboarding. He also enjoys using the DBARC gym and Tech Bar. He greatly enjoys giving back to his community and appreciates opportunities to share his talents with the College through volunteering.
First Hybrid Event at the LCC: Diwali Celebration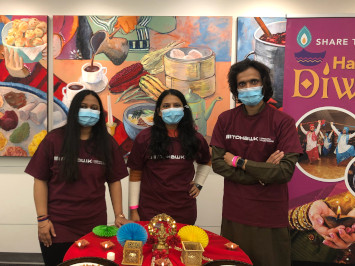 Diwali is one of the biggest festivals of all Indian festivals, celebrated all over the world. This festival symbolizes the triumph of good over evil, light over darkness, and marks the harvest season and the new year celebrations. For Diwali 2021, the Language and Culture Centre (LCC) was able to host the first hybrid event since the beginning of COVID. In addition to virtual "Bollywood Dance Workshops" LCC also hosted a virtual cultural showcase with three in-person volunteers at the LCC showcasing food, clothing, and artistic elements of Diwali. Students were able to pick up supplies in person at the Fennell campus to create their own Rangoli and participate in the Rangoli Photo Contest on the @mohawlcc Instagram page. For Winter 2022, the LCC will continue to deliver hybrid events for students as we gradually go back to campus.
Above: volunteers Masum Mistry, Helly Shah and Tejbir Singh helped out with the Diwali festivities by designing showcases and recording videos about Diwali traditions for LCC social media.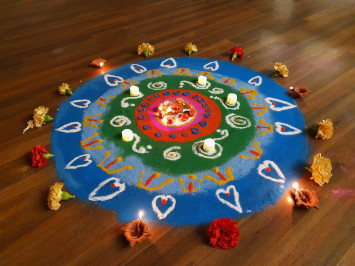 A rangoli created by LCC volunteers using coloured powder, diyas and flowers.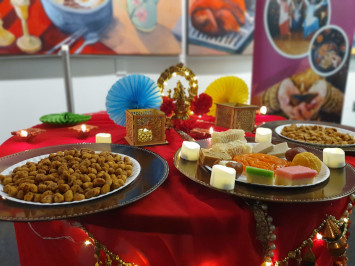 Some of the delicious foods available during Diwali.
LCC Volunteers Create Invaluable Connections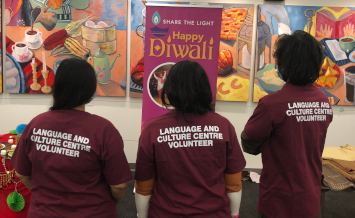 The LCC continues to engage international students with volunteer opportunities related to cultural events and social media content creation. Thanks to the dedicated and hardworking volunteer team, the LCC has been able to offer amazing opportunities for connection online and now in hybrid format for our students! Check out the latest LCC events on the Events and Student Leadership webpage!
Arrivals Teams Continues to Support Incoming Students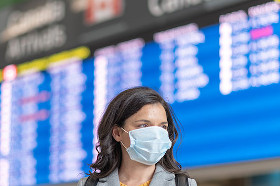 The Arrivals team was able to welcome 806 international students for Fall 2021 between July and October 2021. For each student, the team reviewed and approved a quarantine plan, answered any arrival questions and ensured the student had all the information needed to support a smooth arrival in Canada. The Arrivals team has been working 7 days a week (including holidays) to support students navigating within the always-changing travel requirements and helping them to arrive safely in Canada to start or continue their studies at Mohawk. The team keeps the Entering Canada webpage up-to-date with the latest entry requirements.
Webinar Wednesdays Ease the Decision-Making and Arrivals Journeys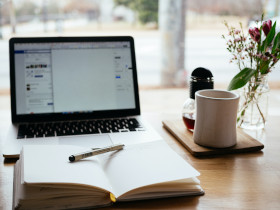 Webinar Wednesdays are information sessions for prospective international students hosted by the International Market Specialist Team and available to students virtually around the world.Every Wednesday morning since May of 2020 the team has shared important insights, tips and information that impact the international student journey, along with answering questions live from students looking to finalize their study plans. This fall, we welcomed over 1,300 potential students to these webinars which can also include guest speakers from the community and around the college, helping to ensure all prospective students are prepared and excited to make Mohawk College their home away from home! Check out the schedule of webinars on the Considering Mohawk webpage!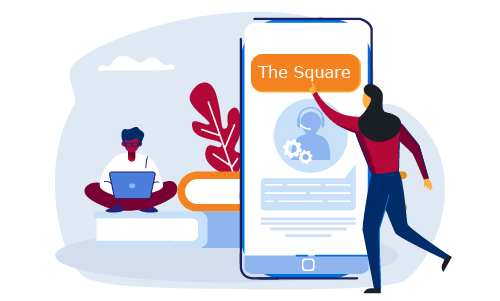 International Square Services moving to THE Square for Winter 2022
International student service-related transactional services are moving out from International Square (J137) into The Square (C102) in winter 2022. These services include: International Admissions, International Student Services, Payment Window, and Registration Support.