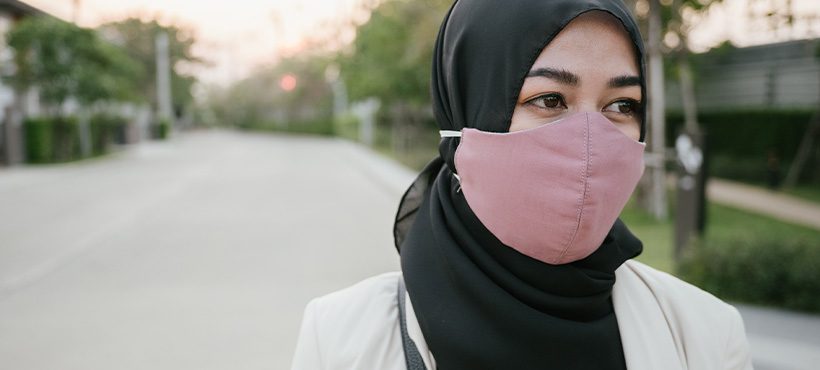 1. During self-isolation and while in quarantine, you are expected to...
Stay inside your quarantine location
Not receive visitors
Avoid contact with others
Monitor yourself for symptoms
You will be called by the Government of Canada from the phone number 1-888-336-7735 to verify your compliance during your 14-day quarantine.
Note that you may also be contacted by provincial/territorial authorities throughout your 14-day quarantine. If federal and provincial/territorial guidelines differ, you should follow the most precautionary and stringent requirements
Violation of Quarantine and Self-Isolation Policy
Violating any instructions provided to you when you entered
Canada is an offence under the Quarantine Act and could lead to up to:
months in prison and/or
$750,000 in fines
If you choose to break your mandatory quarantine or isolation, resulting in the death or serious bodily harm of another person, you could face:
fine of up to $1,000,000, or
imprisonment of up to 3 years, or
both
Mohawk College is required by law to inform Public Health or Regional Law Enforcement if we become aware of any violations of the mandatory quarantine or self-isolation protocol.
2. Complete the Daily Check-in on iCent app and on ArriveCAN app
You will receive a daily check-in prompt on the iCent App from Mohawk College that you must respond to. If you need to reach the Wellness Team for support during your self-isolation period, contact: studentwellness [at] mohawkcollege.ca.
You will also need to complete the Daily check-in on the ArriveCAN app.
3. Day-8 COVID-19 Test
Upon arrival at the airport, travelers who are not exempt will be provided a COVID-19 Test Kit to be taken home. You must take a new COVID-19 test using the kit provided at the airport on Day 8 of your quarantine. The Wellness Team will support you with any questions regarding COVID-19 testing. Also, see the Government of Canada website for further information about this test.
Note: you must remain in isolation if your Day 8 test result is positive. You must isolate for an additional 14 days from the day your Day 8 was taken if the Day 8 test is positive.
4. Check the Mohawk College Events calendar 
You might be able to attend some of our events virtually while in quarantine. Check the Mohawk College Events calendar.
5. Mandatory Quarantine Attestation
Either if you were required to complete your 14-day quarantine or if you receive the exemption of quarantine at the border, you are required to complete this form. 
If you received an exemption at the border, you must also complete the Quarantine Completion Attestation confirming that you received the exemption of quarantine from CBSA.
To locate the Quarantine Exemption Attestation Form on iCent:
Launch iCent app 
Go to COVID Safe Canada icon
Go to Entering Canada Forms
Complete the form called Quarantine Exemption Attestation
If you are required to complete quarantine, you will receive this form at the end of your quarantine. This attestation includes a confirmation that you have received a COVID test during self-isolation and that you have had no symptoms of COVID during your 14-day quarantine period.
To locate the Quarantine Completion Attestation Form on iCent:
Launch iCent app 
Go to COVID Safe Canada icon
Go to Entering Canada Forms
Complete the form called Quarantine Completion Attestation
Once the 14-day period is complete, remember to always keep a distance of at least 2 arms lengths (approximately 2 metres) from others and wear a non-medical face covering.
Support COVID Contact Tracing - the COVID Alert app allows you to upload positive COVID tests, and see if anyone near you has tested positive.
6. If you feel ill during quarantine and are showing COVID symptoms
Do you feel ill and showing COVID symptoms?
Use this self-assessment to determine if you may have COVID
If you think you have COVID, immediately call local Ontario Telehealth: 1-866-797-0000 and a nurse will ask you questions in order to direct you to appropriate care
If symptoms are severe for example difficulty breathing or severe muscle pain, call 911.
You can also call the Hamilton Public Health Services COVID-19 Hotline at 905-974-9848. When calling the doctor or Hamilton Public Health Services COVID-19 Hotline, they will ask you about your symptoms and travel history. Follow their instructions carefully.
guard.me Insurance: After you have checked your province's resources and recommendations, you may also use your Guard Me policy number to access an online or telephone consultation with a doctor who can assess your symptoms through guard.me/mobiledoctor. Your assessment via a Mobile Doctor will let you know if you need to go to a testing centre. COVID-19 test fees are only covered if you are showing symptoms of COVID-19. Reach out to Mobile Doctor and check for the closest assessment centre near your home.
To access guard.me coverage at an additional cost before your semester starts, please visit the early arrivals tab via the guard.me website for Mohawk.
More information about the health insurance coverage can be found at guard.me, and more information about COVID-19 updates is available on the guard.me COVID-19 update site.
If you are not feeling well, please do not come to a Mohawk College campus.
7. If you test positive for COVID-19
If you test positive for COVID-19, please do not come to a Mohawk College campus.
Please inform anyone you have been in physical contact with so that they may self-isolate
Please complete the COVID-19 Self-Disclosure form and a Mohawk College team member will contact you. Mohawk College wants to keep everyone safe. Our team members will reach out to you, and help you navigate Hamilton resources.