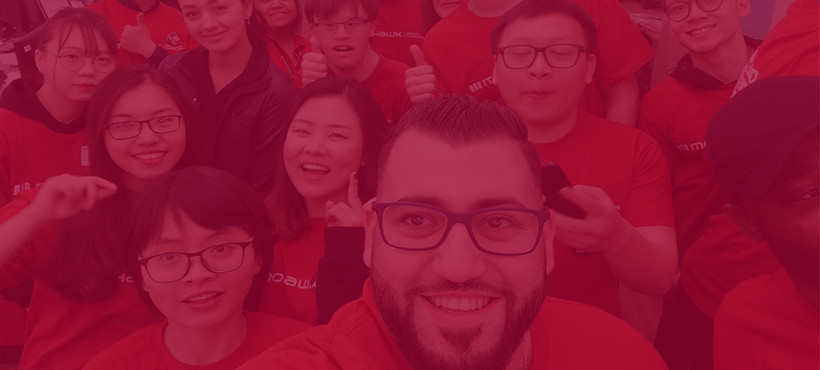 Great Experience - Student Profiles
The Great Experience pillar of our Strategic Plan speaks to the development of both an enriched student life experience and an academic experience that creates job-ready global citizens. Read about our most recent initiatives!
Return to Great Experience page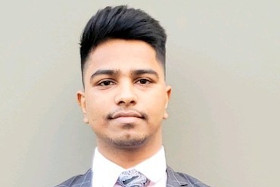 Congratulations to International Graduate Nitya Das
International student Nitya Das graduated from Mohawk College's Financial Services program in 2019, earned his Personal Financial Planner (PFP) designation and began working at CIBC. After completing only one year at CIBC, and among 400 employees, Nitya was recognized as one of only five "Annual Achievers" – a truly exceptional accomplishment for a new employee!
Nitya commented on Linkedin that once he tried Poutine, he decided to live and work in Canada - he is currently working toward his Permanent Residence status. He thanked Mohawk College professor Christine DiCarlo for her support and mentorship and Professor DiCarlo has invited Nitya as a guest speaker to share his experience and inspire our current students this semester. His story of how a Mohawk education as well as hard work and dedication can lead to success is certainly an inspiring one for all of our students.
---
Meet Some of Our Student Mentors!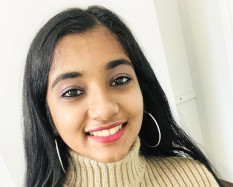 Meet Alina Vinod Annicattu
Originally from India, Alina is currently in her final semester of the Canadian Health Care for Foreign Trained Professionals program. Alina says she chose to study at Mohawk College because of "the high diversity of culture and ethnic backgrounds, giving an opportunity to experience new perspectives" and that at Mohawk, she was able to explore her true potential and achieve her goals. As an active mentor in the Student Mentor program, Alina was able to grow as a leader and explore her ambitions. "The very diverse community at Mohawk College ensured that I would fit in somewhere, and I did," she says. She has particularly enjoyed the different online workshops and events programs offered by the International department, especially through the campus closure. "From the assiduous and approachable professors, driven classmates, welcoming librarians, and the conscientious people in the International Department, I have not only enjoyed studying here, but meeting people from different backgrounds has been exciting too," she says. In her spare time, she enjoys dancing, recitation, poetry, essay writing, reading and listening to music.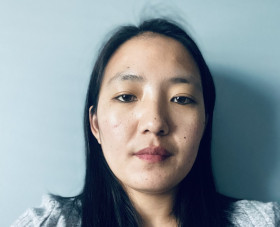 Meet Lobzang Choden
Lobzang is a student mentor and in her final year of the Early Childhood Education program. She is one of the few students at Mohawk from Bhutan, a country located in south-central Asia near the Himalayas. She has loved living in Hamilton calling it "one of the best cities to live in" and the top things she has appreciated about studying at Mohawk are the wealth of student services and the opportunities to participate in many festivals that celebrate diverse cultures. In her free time, she enjoys camping, visiting new places and meeting new people. She looks forward to one day visiting the College campus and experiencing campus life again.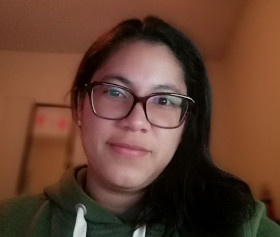 Meet Silvana Ortega
Silvana, from Columbia, is in her fourth semester and second year of the Global Business Management program. She has enjoyed living in Hamilton and exploring the many parks and reservation areas - especially the waterfalls, noting that Hamilton is "Waterfall Capital of the World". In her spare time she practices Yoga and loves to read, cook and discover new places. Silvana is a student mentor and has especially loved the extra-curricular activities at Mohawk, for example Coffee Club, as they "helped me to improve my communication skills and learn a lot about different cultures and countries [and their] celebrations."
Meet Sharla Ganzan
Sharla is another one of our amazing student mentors and is completing her final year in the Canadian Health Care Program. Her home is the Philippines but she is enjoying her new home in Canada and hopes to settle here after graduation. When asked what she enjoys about attending Mohawk, she says, "I love that I can express myself as an international student regardless of where I came from and the language that I speak…Mohawk College had a significant impact on how I could adapt academically and socially to Canada." She called out specifically amazing Services staff members Eric Harvey and Jennifer DiGiantomasso who helped her with all of her questions and gave her confidence in facing challenges. Like many, she has taken comfort in trying out baking and new cuisines during the pandemic.
---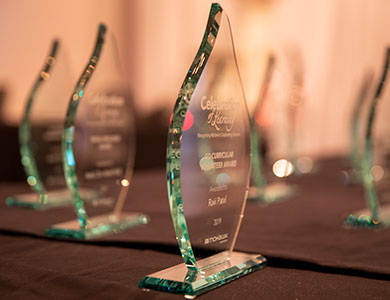 Congratulations to the 2021 Celebration of Learning International Student Award Recipients!
In March, the 7th Annual Celebration of Learning Awards recognized the outstanding achievements and community contributions of students. We congratulate the many international student award winners: Sanghui "Agatha" Lee (International Student Leader Award), Mahara Pereira de Melo Godzicki (MoSpirit Award), Fredie Bianchi (Co-operative Education and Work-Integrated Learning Award), Miguel Aguirre Garcia (Academic Excellence Award - Allied Health and President's Award), Ferin Patel (Academic Excellence Award - Industrial and Motive Power), and Nan Zhang (Academic Excellence Award - Social Services & Justice Studies). Visit the 2021 Celebration of Learning website for more information about the award winners.