The English for Academic Purposes program team is comprised of faculty who teach the GAS-EAP Program (478/278) and staff who work directly with students in registration, enrollment and providing extra-curricular activities.
Location: Room J137 at Fennell Campus
If you are an applicant and have questions about applying to Mohawk College and the EAP programs available, please contact us through our inquiry form.
Director: Valentina Stagnani 
Manager: Natalie Hughes
Carol Shields
EAP Professor
Carol teaches in the English for Academic Purposes (EAP) Program in Mohawk's Language and Culture Centre and holds a B.A. (high distinction) in Linguistics and a Certificate in Teaching English as a Second Language (honours.) She has been teaching at Mohawk since 1990 and in addition to teaching in the EAP program, has served as a professor and coordinator at Mohawk's Fukuyama, Japan campus and has taught in the Language Studies department. She enjoys working with our international students and has a special interest in pronunciation and intercultural competence.
Languages: English, French, and Japanese
Susan McElwain
EAP Professor
Susan McElwain has been an ESL teacher for 23 years. She has designed curriculum for EAP, TOEFL, TOEIC, FCE, CAE, Business English, Core English and teacher training courses. Susan began her career teaching English in Osaka, Japan. She is TESL Ontario certified, and trained as a Canadian Language Benchmarks assessor. Susan holds an M.A. in English from York University and a TESL certificate from the University of Toronto, where she also taught ESL. Susan has been a Professor in the Language and Culture Centre since 2015, and has been teaching English for Academic Purposes at Mohawk since 2005.
Languages: English, and Japanese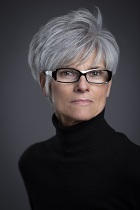 Mary McGee
EAP Professor
Mary has been teaching at Mohawk College for 16 years, initially in the Language Studies Department (in both the mainstream and ESL divisions) and presently in the Language & Culture Centre (in the EAP program). With degrees in French, English, and Education from the University of Western Ontario, and 10 years' prior teaching experience in the secondary panel in Ontario, she came to Mohawk College with a passion for language instruction.
Languages: English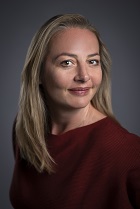 Marilyn Marth
EAP Professor
Marilyn has 17 years of teaching and curriculum design experience in the field of teaching English as a Second Language, and holds a M.A. in Linguistics (TESL) and a B.A. in Linguistics/German from Carleton University in Ottawa. Throughout her many years within the field, she has taught students from around the world of various ages and levels of English. She is also TESL Ontario certified and bilingual in English and German. Currently she is the Coordinator of the English for Academic Purposes (EAP) Program here at Mohawk.
Languages: English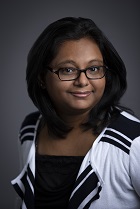 Prasanthika Perera
International Square Student Services Representative
After working for many years with international students from around the world in different institutions, Prasanthika is now the International Square Student Services Representative in International Square. The most interesting part of her job is having the opportunity to meet new people from around the world and helping them make the most of their experience here at Mohawk College.
Languages: English and Sinhalese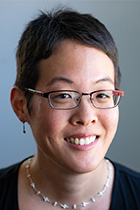 Irene Walker
EAP Liaison Officer
Irene's main role is to provide opportunities for EAP students to practice English outside the classroom through workshops and activities at Mohawk College and in the surrounding Hamilton community. She also organizes events which bring together EAP students with other Mohawk College staff and students. When needed, she provides assistance to the front desk during start-up.
Languages: English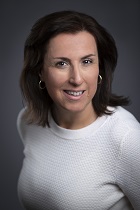 Nina Devolder
EAP Professor
Nina has been teaching at Mohawk College since 2008 as a Language Instruction for Newcomers (LINC) and Occupation Specific Language Training (OSLT) for Health Sciences and Business Instructor. She has taught in Portugal, Finland, Netherlands, Vancouver and Victoria British Columbia. Nina holds an Honours Degree in Modern Languages and Linguistics from McMaster University and a Master of Education Degree from Brock University. She is both TESL Ontario Certified (OCELT) and Ontario Certified (OCT). She is a strong believer in life long learning and loves working with her students.
Languages: English, Portuguese, French, and Spanish