The Admissions Team is responsible for processing student applications and providing status and assistance to students regarding their applications.
Location: Room C102 at Fennell Campus
If you are an applicant and have questions about applying to Mohawk College and the programs available, please contact us through our inquiry form.
Phone: 1-844-767-6871 or 905-575-2254
Fax: 905-575-2348
Toll-Free:
From North China: 10-800-714-2521
From South China: 10-800-140-2541
From Brazil: 0800-022-7408
From Philippines: 180011102544
Interim Manager: Rouxanne Irving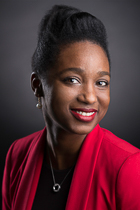 Rouxanne Irving
Manager, Admissions (Interim)
Rouxanne Irving is a Coordinator of International Operations in the International Admission Department. She worked in the services department of Mohawk International for years prior to joining the Admissions Team. She was an international student at Mohawk College, coming to Canada from Jamaica in 2011, and graduated from the Business Program with Honours, winning The President's Silver Medal. Rouxanne adores the beautiful scenery of Hamilton that reminds her of home and the warm, welcoming people. 
Language: English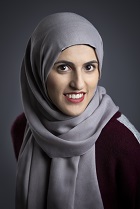 Walaa Abdulaziz
International Admission Representative (Interim)
Walaa supports the international office with administrative tasks, data entry and creating student records. Born in Lebanon and raised in Hamilton she is active volunteer in our community and enjoys speaking with students about how they can get involved.
Language: English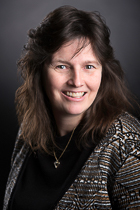 Michelle Datzkiw
International Admission Officer
Michelle is responsible for the evaluation and processing of International applications. She enjoys welcoming our International students and following their academic success. Learning about our international students cultures and home life is an enriching experience. Michelle is a proud Mohawk Alumni and enthusiastic supporter of our Mountaineer Athletes. She encourages our international students to get involved at Mohawk and in the Hamilton community.
Language: English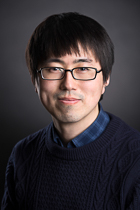 Jin Kim 김진형
International Enrolment Coordinator
Jin supports our staff and applicants by coordinating activities to ensure that processes provide a positive experience for all . He first came to Mohawk as a student in our EAP program and then continued his studies in Computer Systems Technology. He is the embodiment of a Mohawk success story and enjoys sharing his experience with other students as they begin their journey.
Languages: English and Korean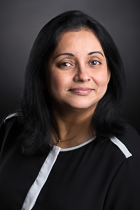 Ranmalee Kulendran
International Admission Officer
Ranmalee is responsible for the evaluation and processing of international student applications. She is very passionate about helping International students make Canada a positive part of their academic journey. She has over 15 years of experience working with International students and have a wide knowledge on International student experiences. The best part of her job is being part of a supportive network that aids students in making the transition to a new education system.
Languages: English, Sinhala, and Tamil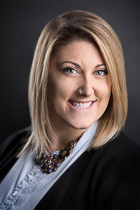 Sara Lewis
International Admission Officer
Sara is responsible for the evaluation and processing of international applications. She loves meeting our students and hearing their stories from home and why they came to Canada. The best part of her role is seeing the growth of the students.
Language: English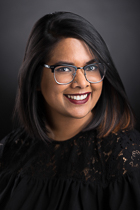 Thushini Siriwardana
Coordinator (Interim) 
Thushini is responsible for the evaluation and processing of international applications. She came to Canada in 2008 as international student after having lived in Sri Lanka and Swaziland. The best part of her role is that it gives her the opportunity to help international students open a new chapter in their lives, much like how she did.
Languages: Sinhala and English
Oudio Clarke
International Admission Representative
Carolina Sepulveda Osorno
International Admission Representative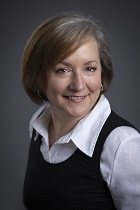 Wendy Fillion
International Admission Officer
Wendy is a recent graduate of Mohawk College's General Business and Business Analysis programs. While studying, she volunteered and worked part-time in the Language and Cultural Center, meeting many international students. Wendy processes the applications of potential applicants from all over the world, helping them take their first steps as Mohawk College students.
Languages: English