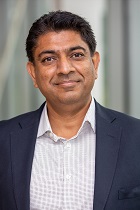 Anuraj Bajwa
Dean, International & Partnerships
As Dean, International and Partnerships, Anuraj not only brings more than 15 years' experience to the role, but also the passion and commitment to work collaboratively across internal and external stakeholder teams towards comprehensive campus and community internationalization. Anuraj is committed to providing the best quality services to our international students and also to provide enriching internationalization engagement and experience to the college community.
Languages: English, Hindi, Punjabi, Urdu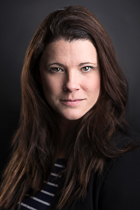 Thea Laidman
Director, International Recruitment
Thea directs the international recruitment efforts for Mohawk. Having lived, worked or travelled in over 40 countries she enjoys supporting students as they realize their goals of studying in Canada.
Language: English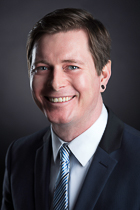 Daniel Farr
Manager, International Marketing & Operations
Daniel is responsible for overseeing the marketing strategy as well as managing the administrative and financial operations of the international department. He is passionate about higher education and is committed to ensuring all of our students receive the finest educational opportunities.
Language: English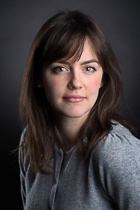 Elyse Pipitone, MA Ed., PMP
Manager, International & Exchange Students (On Leave until May, 2022)
Elyse's passion for travel and culture is reflected in her work at Mohawk, and in her personal life. She leads the Language & Culture Centre team in supporting the student experience, and student transition to Hamilton and Mohawk college. She continually learns about the world around her and is always interested in new experiences. Elyse strives to provide rich, cross-cultural learning opportunities to all students at Mohawk College.
Languages: English and French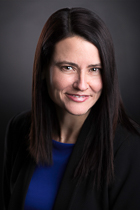 Jenn Horwath
Academic Coordinator
Jenn works in collaboration with the academic areas to develop resources and programs to support international student success and with external partners to advance international scholarly and contract activities. She is thrilled to be a part of a team that provides opportunities for international students to realize their dreams for academic success.
Language: English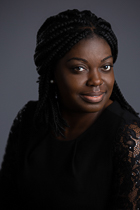 Tayo Oluloro
Finance & Administrative Officer
Tayo is an alumna of Oregon State University and has over nine years of experience working in post-secondary educational institutions. During her time working at Oregon State University and Mt.Hood Community College, she was responsible for scheduling, purchasing, and earned a reputation as a dedicated and reliable staff. Since joining Mohawk International in April 2018, she has already become a valuable member of the team and is known for her enthusiasm and commitment to helping staff and students. Tayo speaks several languages and brings a wealth of international experience.
Language: English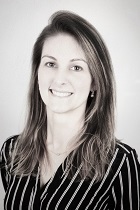 Melina Trindade
Manager, International & Exchange Students (Acting)
With extensive experience in the international education industry, Melina leads the Arrivals portfolio and the Language & Culture Centre at Mohawk College. Her main goals are to enhance the student experience through cultural events and global opportunities, as well as to provide a seamless transition for students traveling from their home country to our campus in Hamilton. She is passionate about maximizing opportunities for students to learn about other cultures while succeeding at Mohawk.
Language: English and Portuguese