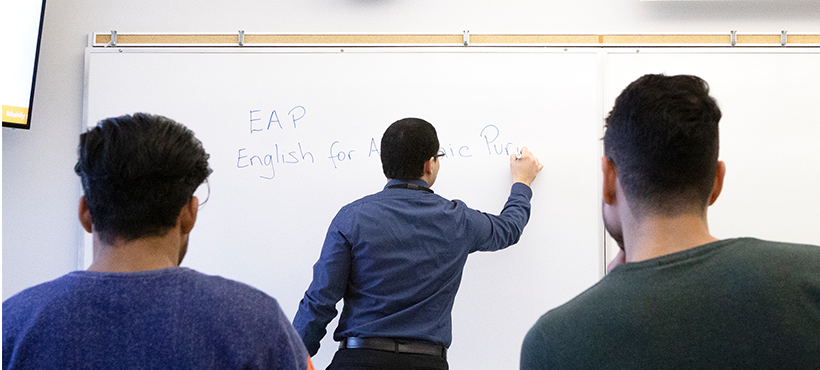 General Arts and Science
English for Academic Purposes (GAS-EAP)
Program Details and Intakes:
#478 (For international students)
#278 (For domestic students)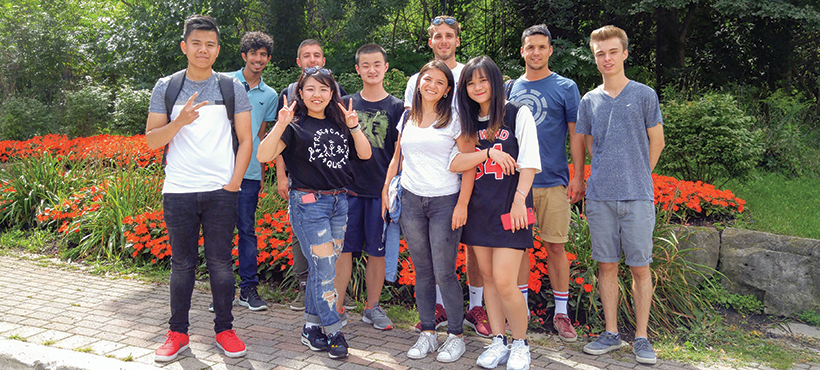 English for Academic Purposes (EAP) at Mohawk is a series of 8 levels of 7-week courses designed to develop students' language skills from pre-beginner to college level English. Each level is 21 hours in length. The continuous intake program accommodates students arriving at different times throughout the year and is also for those who wish only a short-term academic language experience. At the higher levels of EAP, students have the opportunity to earn two post-secondary credits toward their diploma program.
Domestic students: EAP program applicants are eligible for OSAP
Tuition Fees & Costs:
#478 (For international students)
#278 (For domestic students)
Please see our Fees & Costs page for more detail and payment methods 
Important: Entry for the GAS-EAP program closes after week 1.

Mohawk College reserves the right to limit, cancel, adjust or relocate classes/courses/programs of instruction if necessary. Classes will be cancelled if they do not meet the minimum enrolment levels before the start date. The college will make a diligent effort to contact you in advance if a class must be cancelled. However, the college cannot assume responsibility for any expenses (travel, etc...) incurred if you arrive for a class that has been cancelled or rescheduled.

Start Dates: January, March, May, July, September and November.

Levels: Through 8. Levels are 7 weeks in length. Upon successful completion, you advance to the next level.

Length of Study:On average you will study for 4-6 months.
For more information on length of study and fees visit: www.mohawkcollege.ca/EAP
What is your Level?
*This chart is for reference only.
IELTS

International  English Language

Training System

EAP
Program Levels

CEFR
Common European

Framework of Reference

for Languages

6 - 6.5
College
B2.2 - C1.2
5.5 - 6
     Level 8
B2.1 - B2.2
5.5
     Level 7
B1.2 - B2.1
5
Level 6
B1.1 - B1.2
4 - 4.5
Level 5
A2.2 - B1.1
3.5
Level 4
A2.1 - A2.2
3
Level 3
A1.2 - A2.1
2.5
Level 2
A1.1 - A1.2
0 - 2
Level 1
0 - A1.1

Earn credit towards your post-secondary program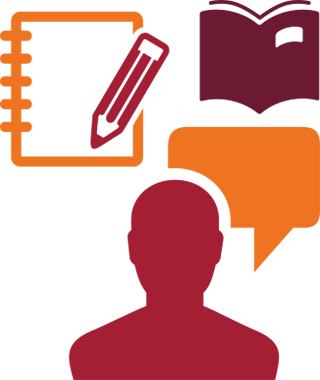 Why Study EAP at Mohawk
Cross Cultural Awareness
Integrate in academics, community and business
Skills you will Develop
Learn how to take part in academic lectures and discussions
Reading made easier! From blogs to academic texts and workplace material
Succeed in oral communication in all environments – academic, community and workplace
Public speaking and presentations
Research and report writing
Develop key note taking skills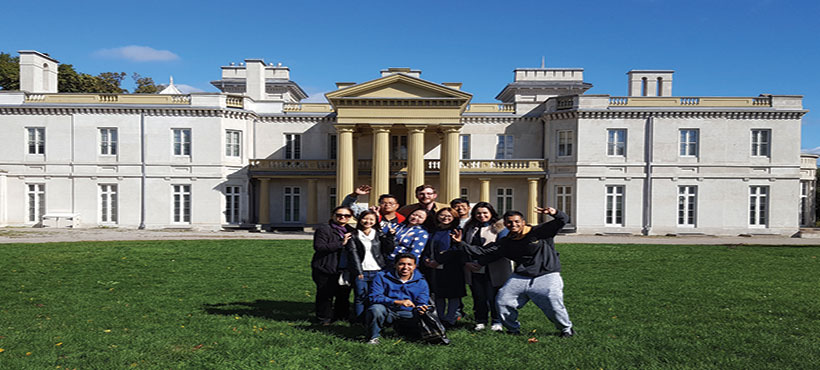 Extra Curricular Activities
Excursions – Develop English skills while experiencing fun, local sporting, outdoor and community events.
College Clubs – Join peers in a range of regular group activities at Mohawk and advance your conversational English.
Volunteering in the community or at Mohawk College – Strengthen your English skills while helping others through community service or college volunteering opportunities.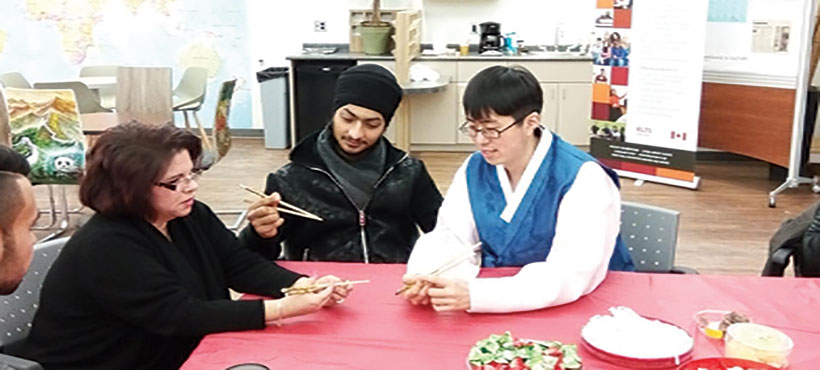 Coffee Club
For a chance to practice your English in a fun, social environment, be sure to join us for Coffee Club, held every other Wednesday in International Square!