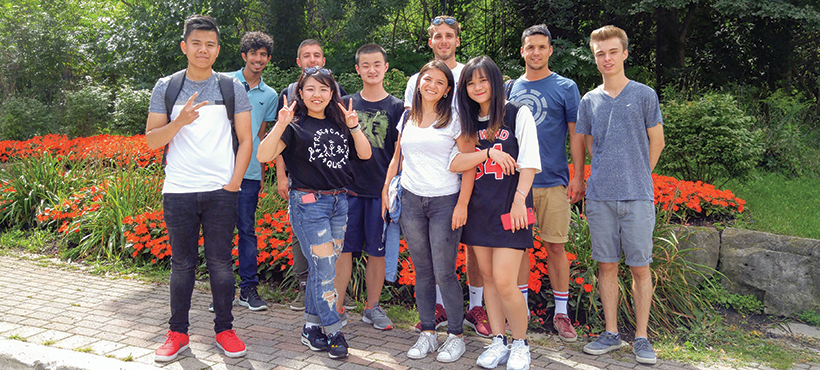 Social Media
A great way to get to know all of the fun activities going on at Mohawk College is to follow us on social media. Please check us out at:
Upcoming Events & Workshops
The Language & Culture Centre (Fennell Campus, Room J137) hosts a number of International student workshops and social and cultural
events throughout each term. Please see below for our latest events and workshops for more details.
Check out our calendar of upcoming events!
Check out some videos of our latest events:
International Students Appreciation Dinner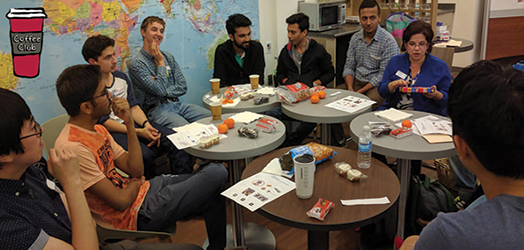 Coffee Club
Every other Wednesday – Fennell Room J137 (Language & Culture Centre)
Coffee club is a fun sociable, easy way to meet new people and make new friends. Come and join the conversation. Complimentary beverages and snacks are served.
Volunteer for the Language & Culture Centre
Volunteering is a great way to build you resume and be job-ready. The Language & Culture Centre offers students valuable volunteer experience opportunities. Through our cultural events and workshops, you can gain the experience you need to build your Co-Curricular Record.
Looking to volunteer? Email internationalvolunteer [at] mohawkcollege.ca to sign up and learn about our upcoming opportunities.
International Peer Mentoring Program
Offered as a part of our STUDENT CONNECT program, a Peer Mentor is a Mohawk student who has volunteered to help welcome and support new international students as they arrive and adjust to life and school at Mohawk.
More Information on Peer Mentoring
ESL Summer Program – Explore
Enjoy a 3-5 week interactive program that will encourage you to learn and practice English while exploring nearby attractions like Toronto, Niagara Falls, Canada's Wonderland, Indigenous and local cultural activities and more!
The program offers a perfect mix of language, culture and activities that will allow you to make new friends from all over the world while improving your English skills. This program is run in partnership with the Centre Linguistique de Jonquière, as part of the Explore Program.
Learn more about the program and how to apply
International Permit Presentation
Approximately once each semester, join us to learn about the different student permits you may need during your studies at Mohawk College. A brief overview of the application processes, how to apply and common questions will be reviewed. We will also cover the new CIC rules surrounding Post-Graduate Work Permits (PGWP) and other topics.
Language & Culture Centre Summer Excursions
Niagara Falls Trip for International Students
Mohawk College is less than an hour drive to one of the great, natural wonders of the world. Join us on an international student adventure to the famous falls! The trip includes a chance to enjoy the Clifton Hill attractions; ride the Whirlpool Jet Boat; enjoy the view from the top of the Skylon Tower; take in the exhibits at the Movieland Wax Museum; marvel at Ripley's Believe it or Not exhibits; or, take in a film at the IMAX Theatre!
Canada's Wonderland Trip for International Students
Enjoy a FUN summer day at one of Canada's top amusement parks with dozens of rides and attractions along with a spectacular water park to fill your day.