Photo courtesy of Tourism Hamilton.
Hamilton is a city like no other. It has a rich history and culture and is surrounded by nature. Known for its industrial heritage, Hamilton has a unique urban feel, a vibrant arts scene, and a bustling downtown.
Located between Lake Ontario and the Niagara Escarpment, Hamilton offers incredible access to nature trails, parks, waterfalls, museums, art galleries, and incredible restaurants and shopping experiences.
Hamilton Attractions
There are many things to do and see in Hamilton, Ontario!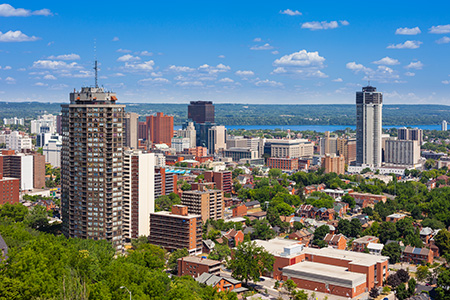 James Street North Art Crawl
Delicious bakeries, coffee shops and restaurants