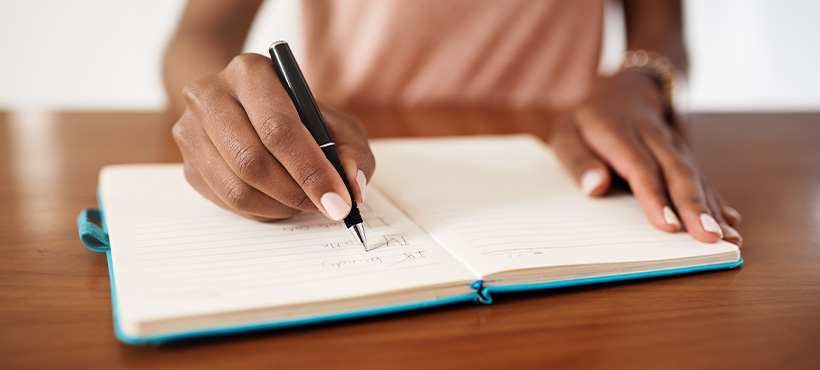 Important Information for Students (International and Canadian) Arriving from Outside Canada:
On November 19, 2021, the Government of Canada announced adjustments to Canada's border measures as below:
Effective November 30, 2021, Canada will expand the list of COVID-19 vaccines that travellers can receive to be considered fully vaccinated for the purpose of travel to Canada. The list will include Sinopharm, Sinovac and COVAXIN, matching the World Health Organization Emergency Use Listing.
As of January 15, 2022, certain groups of travellers who are currently exempt from entry requirements, including international students who are 18 years old and older, will only be allowed to enter the country if they are fully vaccinated with one of the vaccines approved for entry into Canada.
For more information, please check the news release at Government of Canada announces adjustments to Canada's border measures.
1. The Government of Canada is expanding the list of countries with entry prohibitions originally announced on November 26, 2021, to include Egypt, Nigeria and Malawi.
2. In the coming days, all fully vaccinated travellers arriving by air from departure points other than the United States will be subject to arrival testing. Fully vaccinated travellers will be required to quarantine while they await the results of their arrival test. https://www.canada.ca/en/public-health/news/2021/11/government-of-canada-introduces-additional-measures-to-address-covid-19-omicron-variant-of-concern.html
3. As of November 26, 2021, and until January 31, 2022, the Government of Canada is implementing enhanced border measures for all travellers who have been in the Southern Africa region — including South Africa, Eswatini, Lesotho, Botswana, Zimbabwe, Mozambique, and Namibia— within the last 14 days before arriving in Canada. Foreign nationals (including international students) who have travelled in any of these countries within the previous 14 days will not be permitted entry into Canada.
Canadian citizens, permanent residents and people with status under the Indian Act, regardless of their vaccination status or having had a previous history of testing positive for COVID-19, who have been in these countries in the previous 14 days will be subject to enhanced testing, screening, and quarantine measures.
For more information, please access the new release at Government of Canada introduces new measures to address COVID-19 Omicron variant of concern.
1: Ensure you have a valid study permit
You are required to have a full visa and a passport that is valid on your date of travel in order to travel to Canada. If you are a new student traveling to Canada, you need to inform Mohawk College of your visa status. 
Review the following pages on our website about student permits
2: Download Mandatory Apps
iCent app: This app is mandatory for all students travelling to Canada. You will need it to access travel forms and receive your arrival approval by Mohawk College. For assistance or questions, contact:

support

[at]

iCentapp.com

.
Watch the following video to see how to log in to the "current student dashboard" in iCent. Click the "full screen" icon in the bottom right to view the video full screen.
ArriveCAN App: This app is mandatory for all travellers to Canada as mandated by the Government of Canada.
3: Find out who needs to complete quarantine
All students travelling to Mohawk College from outside of Canada are required to self-isolate for a period of 14-days. These rules apply after any subsequent international travel for as long as the self-isolation requirement remains a directive of the Government of Canada. 
Fully vaccinated travellers may qualify for quarantine and Day-8 testing exemptions if they meet the requirements and receive the exemption approval by a government representative at the border. To be considered "fully vaccinated", you must have received the full series of an accepted COVID-19 vaccine by The Government of Canada or a combination of accepted vaccines at least 14 days prior to the day you enter Canada. Currently accepted vaccines:
Pfizer-BioNTech (Comirnaty, tozinameran, BNT162b2)
Moderna (mRNA-1273)
AstraZeneca/COVISHIELD (ChAdOx1-S, Vaxzevria, AZD1222)
Janssen/Johnson & Johnson (Ad26.COV2.S).
Starting November 30 2021, 03:01 AM EST, the following COVID-19 vaccines authorized by the World Health Organization (WHO) will be accepted by the Government of Canada for travel:​
Bharat Biotech (

Covaxin

, BBV152 A, B, C)

​

Sinopharm (Beijing) BBIBP-CorV (Vero Cells) 

​

Sinovac (CoronaVac, 

PiCoVacc

) 
Please refer to the Government of Canada website for further information about this exemption.
Please note that "fully vaccinated" travellers are still required to plan for their 14-days of self- isolation. They will still need to organize, submit and receive the approval from the Mohawk College Arrivals Team. 
4. Plan for your 14-days quarantine plan
The 14-night stay at a quarantine location must be located in Ontario and approved by Mohawk College prior to arrival. During the 14 days, you might need to take a COVID-19 test. Mohawk College does not authorize students to quarantine outside of Ontario and will not approve out-of-province quarantine plans.
There are two options for your 14-day isolation location: 
Mohawk College Quarantine Package: an all-inclusive package that meets Government of Canada's quarantine standards, including accommodation, transportation, and meals. 
Individual Plan: you can self-quarantine at a location of your choosing and will need to make your own quarantine arrangements . These arrangements should meet the Self-isolation & quarantine guidelines, and you will need to receive Mohawk College Arrivals Team's approval). 
Note: You must be prepared to remain in your quarantine location beyond the 14 days should you test positive for COVID or should your test results be delayed.
5. Mohawk College Quarantine Packages
In order to better support you throughout your quarantine and self-isolation, Mohawk College has created a comprehensive package that will meet all of your needs.
The Quarantine Packages provided by Mohawk are all-inclusive and include private transportation to your Hamilton hotel, accommodations for 14 days, 3 meals per day, and Wi-Fi. Family can stay at the hotel with students for an additional cost. 
The hotel package has been arranged by Mohawk College to ensure that it remains affordable for all of our students and will be booked at the following hotels, based on availability:
When submitting your self-isolation plan through the iCent App, please indicate which one of the outlined option above you prefer and the Student Arrivals Coordinator will work with you to book the package. 
Quarantine Packages must be selected and submitted at least 2 weeks prior to your arrival to allow for approvals and for bookings to be made. 
After the availability for the package is confirmed, you will receive an e-mail from the Arrivals team with the confirmation of your transportation and accommodations booking.
Subsidy
The subsidy for the Mohawk College Quarantine Packages is only available to international students newly arriving in Canada to resume studies as a result of restrictions being lifted or begin studies in the first semester. If you will travel home and return to Canada at a later date you will be responsible to cover the cost of the quarantine package at the full rate.
Note that the Fall subsidy program concludes on December 31, 2021. Students arriving after that date should be prepared to cover the costs of their Quarantine Package at the full rate. Should a new subsidy program be established, you will be made aware and will have access to those benefits, upon qualification.
Costs and Payment
Until December 31, 2021: The 14-day quarantine package (either hotel) costs $2000. The Fall subsidy program for international students traveling to Canada for the first time provides a $500 bursary so that the amount charged for the 14-day package will be $1500. The full cost of $2000 will be required as of Jan 1, 2022.
In order to receive the subsidy, you will be provided with a Mandatory Quarantine Attestation form, which you must complete within 48 hours of receipt. This form will be provided to you once your self-isolation plan form has been approved by Mohawk College. This form has important information on the requirements for receiving the bursary. Once the form is complete and requirements are met, Mohawk College's support (see above) will be applied to your student account and you will owe $1500 for your 14-day quarantine package. Please note that bursaries are considered to be taxable income by the Canada Revenue Agency and you will receive a T4A form for the amount. For more information, see the Financial Assistance webpage.
Payment for packages must be made by using the methods on the payment page.
Note: If you choose to withdraw from Mohawk College after you have completed your quarantine at the quarantine package location, you will be expected to pay for the cost of the package, which might be the full/non-subsidized rate for the package.
6. Self-Isolation and Quarantine Guidelines for Individual Plans
The 14-night stay at a quarantine location in a short-term or long-term housing must be located in Ontario and approved by Mohawk College prior to arrival. Mohawk College does not authorize students to quarantine outside of Ontario and will not approve out-of-province quarantine plans.
To receive your arrival approval from Mohawk College, you must meet the following criteria:
Self-isolation/quarantine means staying in one place of residence, without leaving or seeing anyone for the duration of 14 days to help protect you and others from exposure.
You must go directly from the airport to your place of quarantine or isolation, without stopping anywhere
Your quarantine location must provide each student or student family unit their own room with a private bathroom and protocols to properly support disabilities or other health conditions
Your quarantine plan must be assessed to be acceptable by the Government of Canada at the time and point of entry. This information must be submitted through both the ArriveCAN App and the iCent app.
You will need to isolate in a place where you are not in contact with others, especially adults aged 65 years or over, and people with pre-existing medical conditions, and small children. You must stay in a separate room from others and use a separate bathroom.
Approved housing includes private residence, private Airbnb residence, private apartment - all of which must be living environments that are not group or communal living environments. If it is not possible to secure a living environment that is not with a group, then you must choose the Mohawk College Quarantine Packages.
You must not have visitors
Have any necessities such as medication or food delivered or otherwise made available without contact with others
You must monitor your health for COVID symptoms.
You should not leave your residence during the self-isolation period, unless you need medical attention. In that case, and if possible, call 1-866-797-0000 or access your Mobile Doctor support via guard.me, before visiting a health centre or a hospital.
You must respond to a daily check-in from Mohawk College during your 14-day quarantine (via the iCent app).
You must submit daily COVID-19 symptom self-assessments using the ArriveCAN app. 
Note: You must be prepared to remain in your quarantine location beyond the 14 days should you test positive for COVID or should your test results be delayed.
There is no guarantee that self-arranged plans will be approved. If your self-arranged plan is not approved, you will be asked to purchase a Mohawk College pre-approved Quarantine Package.
Requiring Transportation to Your Long-Term Housing
If you are planning on quarantining within your long-term housing and you require private transportation from the government-approved hotel to your place of quarantine, please indicate this need when you are completing your Self-Isolation Form in the iCent App. The cost of transportation to locations within the GTA starts at $100 and increases the further from Pearson Airport you are staying. The final price will be confirmed by the Arrivals Team.
If you need to change your approved plan, you must notify us within at least 72 hours of boarding your flight.
Visit the following Government of Canada resources for more detailed information on which explain how to quarantine and self-isolate:
7. Prepare for your quarantine
Medication and Supplies
Plan for any necessities, such as medication, masks, cleaning supplies, phone/Internet etc., to be available and/or delivered to your residence.
If you are self-isolating at home (not at a Mohawk College Quarantine Package), you can ask a friend/relative to help you by shopping for groceries and doing a no-contact drop off. You may also wish to use online delivery options. Some examples are below:
8: Submit your Self-isolation plan and receive Mohawk College approval for arrival
All students are required to submit self-isolation plans to Mohawk College for approval via the iCent App for arrival approval. Your plans must be approved before you make any formal travel arrangements or arrive in Canada. All forms MUST be complete and approved, even if you believe you will qualify for quarantine and Day-8 testing exemptions.
Failure to complete this information can result in implementation of the student behaviour policy. For those students not yet registered this could result in offers being rescinded or deferred; a hold may be placed on a student's account; their access to campus and student supports may be restricted; and, in extreme cases, the student may be expelled from Mohawk College.
Once you have all your travel arrangements made, you will need to submit your self-isolation plan on the iCent App.
To find the form:
1.   Launch the iCent App (See instructions above to download this mandatory app)
2.   Go to COVID Safe Canada icon
3.   Go to Entering Canada Forms
4.   Submit your completed self-isolation plan
The Self-Isolation Plan Form will allow you to select quarantine plan: either book your Mohawk College pre-approved Quarantine Package or submit your own quarantine plans. You will then be contacted by the Mohawk College Arrivals Team with next steps. Once approved, you will receive a confirmation e-mail from us with your next steps. You will hear from us within 48 hours of submitting your plan; however, approval may take longer than 48 hours.
9. Submit your information on ArriveCan
You will also need to submit your travel and contact information, quarantine plan and COVID-19 Self-Assessments via the ArriveCAN App before you board your flight to Canada. Be ready to show your ArriveCAN receipt upon arrival.
You must submit a self-isolation/quarantine plan for the 14 days of your quarantine even if you are fully vaccinated.
You need to plan to self-quarantine for a total of 14 days even if you do not have COVID-19 symptoms and even if you are fully vaccinated
Your quarantine plan lists where you will stay for the remaining days of self-isolation/quarantine, how you'll get to your destination, how you will get your groceries, and access essential services and medical care.
This plan is mandatory, even if you have no symptoms and even if you are fully vaccinated.
10. Complete your pre-arrival COVID-19 required test
Before Departure for Canada all air passengers, five years of age or older, will be required to test negative for COVID-19 before travelling from another country to Canada. Documentation of a negative laboratory test result must be presented to the airline prior to boarding a flight to Canada. The test must be performed using a COVID-19 molecular polymerase chain reaction (or PCR) test and must be taken within 72 hours prior to the traveler's scheduled departure to Canada. See the Government of Canada website for further details.
11: Get ready for your journey to Mohawk
Attend the Mohawk College Pre-Departure Webinar: Next Stop - Mohawk College
Learn all the information you need to know about arriving in Canada, studying at Mohawk and registering for your classes. Contact us if you missed this session and would like to view a recording! See the Considering Mohawk webpage for other webinars!
Review the Mandatory Government of Canada Advice
When preparing to come to Canada, please review the Government of Canada website for the steps to follow upon arrival. These steps are mandatory and will help control the spread of the virus.
What to Pack
Here is a list of recommendations from Mohawk International on what items you should pack. You must have a non-medical face covering to wear during your entire journey.
Quarantine Planning
Ensure you have snacks, toiletries, medical equipment, etc. to last the duration of the 14-day quarantine period.
Phone Wi-Fi in Canada
Please contact the COVID Safe team via the iCent app for more details. International students will be provided a free SIM card from the Chatr Mobile booth at Pearson Airport in Canada, where you will be able to get support with setting up your phone Wi-Fi in Canada.