College Supports
Across the College, there are supports for both students and faculty to promote international student success.
Student Supports
The Student Support team includes the intercultural counsellor, the student career advisor, student coaches, program advisors, and the welcoming officer and they provide service and support to international students.
Note: The contact information for Student Coaches Maria John, Eric Harvey, and Jacques-Heri Soares da Silva as well as Program Advisors Joanne Tansley and Maria Bracalenti is located on the Student Services webpage. Contact information for Welcoming Officer Ola Salah is located on the Language & Culture Centre webpage.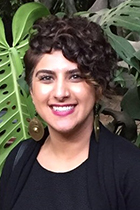 Mona Fathieh
Intercultural Counsellor
Mona is a Registered Psychotherapist who provides confidential support, information and strategies to improve International student well-being. Mona can provide strategies to manage the various stressors that often come from moving to a new country. These may include: expectations to succeed, adjusting to Canadian culture, homesickness (leaving family and friends), crisis, isolation, loneliness, worrying, uncertainty about the future, the challenge of balancing new responsibilities, and difficulties with family, friends or other relationships. Additionally, Mona provides support for students who want to learn skills to improve their academics and/or want to explore potential careers in Canada.
Languages: English and Farsi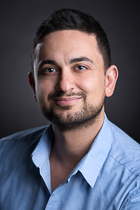 Hussam Eldib
International Student Career Advisor
Hussam has the privilege of assisting students in identifying and fostering their strengths as they embark on their journey to build a successful career. Having lived in the Middle East and experienced the wonderful cultural differences, Hussam recognizes the value of international students and their positive impact on the Canadian workforce. With the ability to speak Arabic, Hussam hopes to provide some students an option to speak in their native language to better express themselves and their goals.
Languages: English and Arabic
Faculty Supports: The Faculty Leads - International
The Faculty Leads - International are champions in the Schools to lead the development and implementation of tools and strategies that promote the academic success of international students. Missing from the list below is: Alison Diamond, International Lead - School of Health Sciences at IAHS.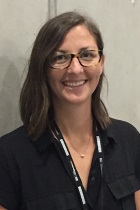 Michelle Edey
International Lead - Community Services
Michelle is a faculty member in the Early Childhood Education program. After completing her diploma in ECE at Humber College, Michelle worked directly with children and families in infant-toddler care. Michelle then completed her B.ASc. in Early Childhood Studies at the University of Guelph-Humber, as well as her M.A. in Early Childhood Studies at Ryerson University. During her M.A. Michelle studied Children's Rights, specifically the Barriers to Education for the Girl Child in Sub-Saharan Africa. This research stemmed from international experiences of teaching in a remote community of the Massai Mara.
Michelle is passionate about social inclusion, community building and representation in the classroom. She believes in creating space for multiple perspectives and the value of life experiences in teaching and learning. Michelle believes that human connection and understanding form the foundation of all learning.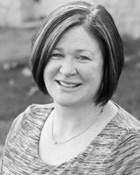 Tara Dinyer
International Lead - School of Health, Professor Health, Wellness and Fitness
Tara Dinyer is a professor and Program Coordinator in Health, Wellness and Fitness at Mohawk College. Tara holds a Bachelor's degree in Kinesiology, a Master's degree in Science from McMaster University as well as countless fitness training certifications. Tara is currently a member of the SURGE Board of Directors at Mohawk College, and a board member for the Community Support Centre Haldimand Norfolk. She was a finalist for the Entrepreneur of the Year Haldimand Norfolk 2018, YMCA Peace Medal 2018, and the recipient of the Heart of Haldimand Award 2019.
In her role as International Lead, Tara is passionate about creating a welcoming multicultural environment and is working on developing a tool kit to help other faculty do the same.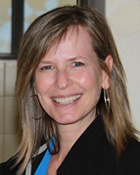 Erica Fagan
International Faculty Lead - Liberal Studies
Erica currently coordinates the Communication courses for all ESL students in their programs and has taught communication and cross-cultural training courses at university and college for too many years to say! Growing up with Canada and South Africa as her primary cultures, she has a hunger for travel and learning more about all people and the nations they come from.
Languages: English, French, Afrikaans, Zulu, and Spanish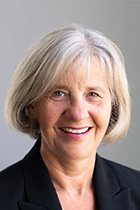 Carol Fleck
International Lead - Business
Carol Valentine Fleck B.Sc., P.Log, Carol is a professor and coordinator of the  Supply Chain Management Program with twenty years of Canadian, US and International Supply Chain and Operational experience. Carol's role is not only teaching but working with faculty and international students, helping faculty and students navigate a successful learning experience. In 2019, Carol was named as one of the top 100 Canadian women in Supply Chain.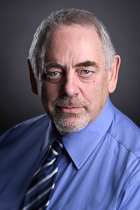 John Holloway
International Faculty Lead - Engineering Technology, Professor, Computer Science
John Holloway, B.Sc. (Adult Ed), MCITP, MCTS has been involved in Adult Education for over twenty years, in both the private sector and the college system and in IT at various companies such as Dofasco, Procor, Halton County, Haldimand Hydro and more. Beyond his skills as an educator, John has over 25 years of experience in the music ministry, currently acting as Cantor and Director of Music Ministry in his church managing 3 choirs whose ages range from 9 to 93 years of age. His interest in international education comes from his experience with his in-laws who were first generation ESL immigrants from Italy.
Chris Micucci
International Faculty Lead – Skilled Trades
Chris is currently the coordinator of the Manufacturing Engineering Technician program at the Marshall School of Trades. With the number of International students constantly increasing at the Marshall School, he is working closely with the Leads team to develop resources to support international student success. He has a love of travel and meeting people from all over the world and loves learning about their backgrounds and all the wonderful food they grew up with.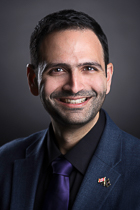 Jamshed Turel
International Faculty Lead - Media and Entertainment, Co-ordinator Applied Music
Internationally renowned as a musician, Jamshed frequently performs and writes music for concerts and films all over North America, the Caribbean, Europe and Asia. Alongside his position at Mohawk College, Jamshed enjoys sharing his passion for music with youth, regularly leading academic panels and various workshops worldwide, from creating new digital musical instruments, to writing music for film and television, and sound design in musical theatre. In addition to his musical exploits, Jamshed is an avid traveller, cinema and food enthusiast, frequently globetrotting and exploring films and cuisine of diverse cultures.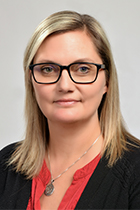 Kelley Hoyt
Teaching & Learning Consultant – International Education
Kelley Hoyt works in both the Centre for Teaching & Learning and Mohawk International supporting faculty in developing tools and strategies to promote the success of international students. Kelley was a professor in the Human Services program at Mohawk College and actively involved in managing overseas global experiences for both student and faculty for many years before taking on this new role. Kelley is an IDI qualified administrator and her deep passion for understanding diverse cultures and countries of the world aids in her promotion of intercultural competencies across Mohawk.