College Supports
Across the College, there are supports for both students and faculty to promote international student success.
Student Supports
The Student Support team includes the intercultural counsellor, the student career advisor, student coaches, program advisors, and the welcoming officer and they provide service and support to international students.
Note: The contact information for Student Coaches as well as Program Advisors is located on the Student Services webpage. Contact information for Welcoming Officer is located on the Language & Culture Centre webpage.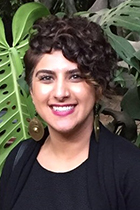 Mona Fathieh
Intercultural Counsellor
Mona is a Registered Psychotherapist who provides confidential support, information and strategies to improve International student well-being. Mona can provide strategies to manage the various stressors that often come from moving to a new country. These may include: expectations to succeed, adjusting to Canadian culture, homesickness (leaving family and friends), crisis, isolation, loneliness, worrying, uncertainty about the future, the challenge of balancing new responsibilities, and difficulties with family, friends or other relationships. Additionally, Mona provides support for students who want to learn skills to improve their academics and/or want to explore potential careers in Canada.
Languages: English and Farsi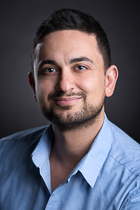 Hussam Eldib
International Student Career Advisor
Hussam has the privilege of assisting students in identifying and fostering their strengths as they embark on their journey to build a successful career. Having lived in the Middle East and experienced the wonderful cultural differences, Hussam recognizes the value of international students and their positive impact on the Canadian workforce. With the ability to speak Arabic, Hussam hopes to provide some students an option to speak in their native language to better express themselves and their goals.
Languages: English and Arabic
Faculty Supports: The Faculty Leads - International
The Faculty Leads - International are champions in the Schools to lead the development and implementation of tools and strategies that promote the academic success of international students.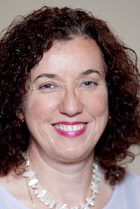 Alison Diamond
International Faculty Lead – School of Health, Professor, BScN Program
Alison is a Registered Nurse (RN) and a graduate of both Mohawk College (1985) and McMaster University, with both a BScN (1989) and a Master's degree in Science with a focus on Teaching (1999). She worked as a nurse and educator at the Hamilton Health Sciences Corporation where her clinical focus was in cardiovascular disease and health promotion and also worked as a Public Health nurse. She has been a nursing professor in the Collaborative Mohawk-McMaster BScN Program for the past 18 years and a lead for the Global Health program at the Mohawk site. She is currently coordinator for the Canadian Healthcare for Internationally Educated Health Professionals program. She brings her knowledge of our health care sector and joy of working with international students to this role.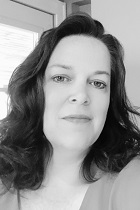 Melodie Spencer
International Faculty Lead - School of Community, Justice & Liberal Studies, Professor, Community Studies 
Melodie is a faculty member in the Early Childhood Education program.  Melodie holds a diploma in Early Childhood Education and a Bachelor of Arts in Psychology.  Her career prior to Mohawk included over 20 years of experience working with children and families in a variety of settings.  Melodies' work in the field has also included work within two University campuses supporting many parents who were international students.  This is where she first became passionate about creating welcoming and inclusive environments for everyone. 
In her role as International Lead, Melodie is eager about continuing to foster capacity within the dynamic and compassionate community studies team to further develop a strong network of support for both faculty and students.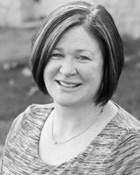 Tara Dinyer
International Faculty Lead - School of Health, Professor, Health, Wellness and Fitness
Tara Dinyer is a professor and Program Coordinator in Health, Wellness and Fitness at Mohawk College. Tara holds a Bachelor's degree in Kinesiology, a Master's degree in Science from McMaster University as well as countless fitness training certifications. Tara is currently a member of the SURGE Board of Directors at Mohawk College, and a board member for the Community Support Centre Haldimand Norfolk. She was a finalist for the Entrepreneur of the Year Haldimand Norfolk 2018, YMCA Peace Medal 2018, and the recipient of the Heart of Haldimand Award 2019.
In her role as International Lead, Tara is passionate about creating a welcoming multicultural environment and is working on developing a tool kit to help other faculty do the same.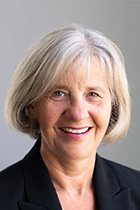 Carol Fleck
International Faculty Lead - School of Business, Professor, Supply Chain Management
Carol Valentine Fleck B.Sc., P.Log, Carol is a professor and coordinator of the  Supply Chain Management Program with twenty years of Canadian, US and International Supply Chain and Operational experience. Carol's role is not only teaching but working with faculty and international students, helping faculty and students navigate a successful learning experience. In 2019, Carol was named as one of the top 100 Canadian women in Supply Chain.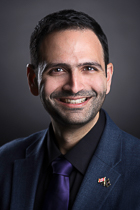 Jamshed Turel
International Faculty Lead - Media and Entertainment, Co-ordinator Applied Music
Internationally renowned as a musician, Jamshed frequently performs and writes music for concerts and films all over North America, the Caribbean, Europe and Asia. Alongside his position at Mohawk College, Jamshed enjoys sharing his passion for music with youth, regularly leading academic panels and various workshops worldwide, from creating new digital musical instruments, to writing music for film and television, and sound design in musical theatre. In addition to his musical exploits, Jamshed is an avid traveller, cinema and food enthusiast, frequently globetrotting and exploring films and cuisine of diverse cultures.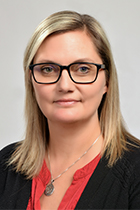 Kelley Hoyt
Teaching & Learning Consultant – International Education
Kelley Hoyt works in both the Centre for Teaching & Learning and Mohawk International supporting faculty in developing tools and strategies to promote the success of international students. Kelley was a professor in the Human Services program at Mohawk College and actively involved in managing overseas global experiences for both student and faculty for many years before taking on this new role. Kelley is an IDI qualified administrator and her deep passion for understanding diverse cultures and countries of the world aids in her promotion of intercultural competencies across Mohawk.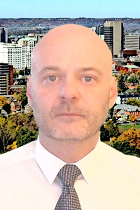 Robert Soulliere
International Faculty Lead – Library, Systems Librarian
Robert holds a Bachelor's degree in English Literature and a Master's in Library Science. He has been a Librarian at Mohawk College since 2007, and has also taught in the Business school and is the coordinator of the AR/VR program. Before coming to Mohawk, he lived and worked in several countries including South Korea, Israel and the United States. He has served in a few capacities in higher education including as Assistant Director for the International Student Services Office at TCU in Fort Worth, Texas, where he advised international students and developed international student orientations. In total, he has over 20 years of experience working in higher education. His biggest interest is computer technology.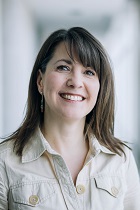 Karen Lawrence
International Faculty Lead – School of Engineering Technology, Professor, Mathematics & Statistics
Karen is a Professor of Mathematics and Statistics (since 2002) and has taught courses across the college's academic program catalogue including a secondment (2010 to 2021) with McMaster University's W. Booth School of Engineering Practice and Technology (SEPT). Karen has worked in the United States, New Zealand, France and now Canada across various industries (chemical, medical products, manufacturing, and global distribution) at such diverse companies as DuPont, Apple, and Amadeus GDS. Karen's current interests are connecting statistics education, and education in the field of Quality, to the current realities of an automated and data driven world. As an international faculty leader, she looks forward to promoting basic human connection through better understanding of the international student experience.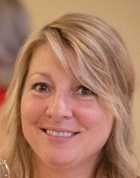 Julie Nusca
International Faculty Lead – McKeil School of Business, Professor, Tourism
Born and raised in the Hamilton area, Julie has come full circle settling into a teaching career in a city she has always called home. Julie is self-directed educator, with passion and a commitment to student development and the learning experience. With over 25 years in the tourism industry, she is able to share first-hand knowledge in the areas of airlines, the hotel/accommodation sector and travel and event planning.
Her passion for teaching and travel coupled with an MBA in Hospitality and Tourism from the University of Guelph enable her to foster a positive learning environment for all students.
Ali Cheaib
International Faculty Lead – Engineering Technology, Professor, Computer Science
Ali is a full-time professor of computer science at Mohawk College who served on several civic boards, including the Ontario Trillium Foundation Grant Review Team, Hamilton Centre for Civic Inclusion, Dialogue Group, and Hamilton Islamic Council. He is the past co-chair of the Hamilton Local Immigration Partnership Council. Ali is the proud recipient of the 2009 World Citizenship Award from the City of Hamilton Mundialization Committee, the Mohawk College President Award for Innovation, and the North American League for Innovation Award. Ali has a keen interest in international education and discourse and has been an avid supporter of international students.
Languages: Arabic, English, French, learning Spanish