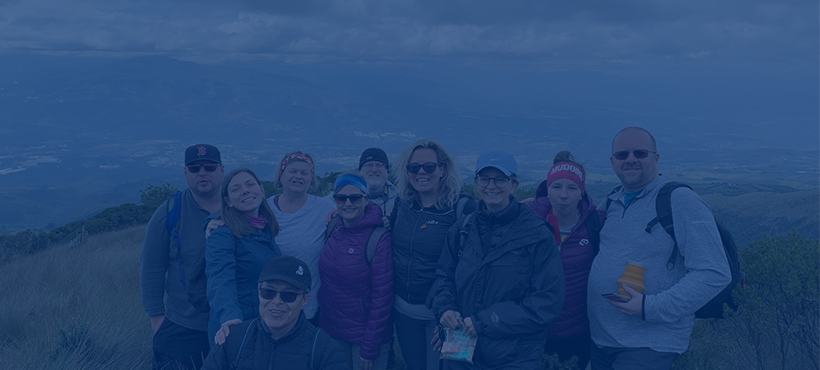 Global Citizen - Language & Culture Centre Update
Our cultural and celebratory events held in the Language & Culture Centre create an inclusive, welcoming community at Mohawk. Read about our latest initiatives...
Return to Global Citizen page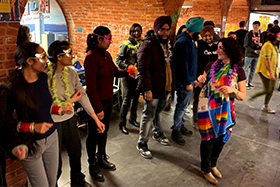 Brazilian Carnival Brings Brazilian Warmth to Mohawk
To celebrate the growing Brazilian student population at Mohawk College, the Language & Culture Centre co-hosted with Mohawk Students' Association, a Brazilian Carnival pub night for the first time. It was a lively event that included dancing and music lead by Escola de Samba de Toronto, a group devoted to the performance of Brazilian music and dance from the famous Carnival samba schools in Rio de Janeiro and São Paulo. Over 250 guests visited the venue throughout the evening to join the fun and they also got to taste some popular Brazilian food like "coxinha," "empadinha," "risoles" and a traditional drink called "caipirinha."
See a video of the event:
---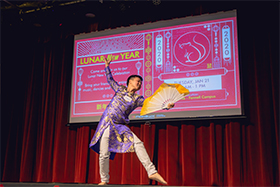 Lunar New Year Celebrations Showcase Music, Dance, Food and Friends
On January 21, the Language & Culture Centre celebrated Lunar New Year, which is one of the biggest holidays celebrated in China, Korea, Vietnam, and the Philippines. Showcases for each country created by students introduced these cultures through interactive activities. Guests could get their name written in Korean, play a puzzle to learn how to make Vietnamese rice cake or learn about their Chinese horoscope. Students also performed cultural dances and songs on stage; the 150 visitors were mesmerized by a Vietnamese fan dance and a live performance by two of our Music program students who performed a song from the Chinese musical Butterflies. Visitors enjoyed tasting Asian snacks and singing with friends at a Karaoke booth.
---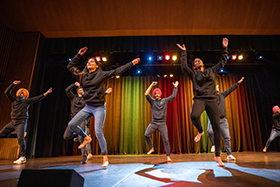 Record Numbers Celebrate Diwali at Mohawk
Once again, the Language & Culture Centre hosted the largest Diwali celebration in Hamilton, welcoming over 1,500 students, staff and visitors to the event held on October 25 at Fennell Campus. Attendees enjoyed an Indian buffet, music and dance performances and got to sample henna art. A Diwali celebration was also held at the Stoney Creek campus on October 24 and featured traditional food and music.
See a video of the event: