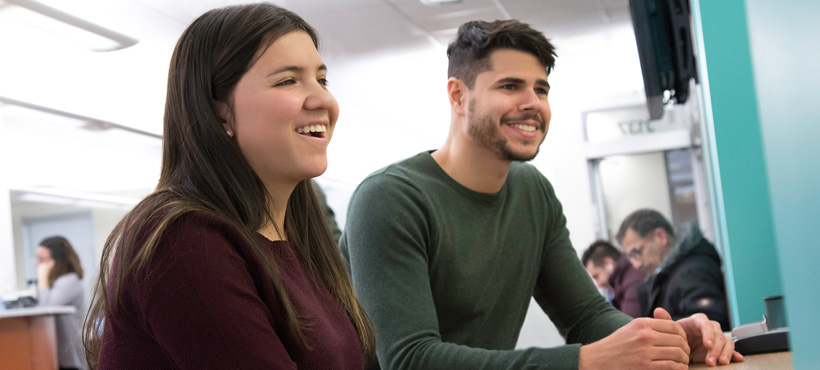 Mohawk College provides various methods of payment for students' convenience. Choose one of the options below to make secure payments to Mohawk College.
New for May 2022, upon payment, applicants must upload proof of payment to their OCAS International Applicant portal. Applicants supported by an authorized Mohawk College representative can connect with the agent for assistance. 
---
Payment from outside Canada
Mohawk College has partnered with Flywire to offer an innovative and streamlined way to make a payment from accounts outside of Canada. Founded by a former international student, Flywire's mission is to save money for international students and their families that would otherwise be lost on bank fees and unfavourable foreign exchange rates.
Note the payment processing could take 3-5 days. Please make the payment a few days prior to the deadline.

---
Payment from inside Canada
Please note that during the campus closure processing times in person payments are not being accepted and for payments received through the mail processing will be delayed.
Online: Beginning for May 2022 applicants, use the Pay Online function within MyMohawk to pay for your tuition fees. This payment option is available to applicants who have received their Offer of Admission and by navigating to the Applicant tab in MyMohawk.
Post or Mail: Send an International Money Order, Bank Draft or Certified Cheque made payable to "Mohawk College" by mail to:
Mohawk College
International Admissions (C102)
135 Fennell Avenue West
Hamilton, Ontario
Canada L9C 0E5
By Credit Card (Visa or MasterCard): For January and March 2022 applicants, fill and sign credit card payment form (PDF). This page must be faxed (905-575-2362). We do not accept credit card payments via e-mail.