Preparatory Studies 
Discover a career you'll love
Our preparatory programs can help to advance your knowledge and help you pursue further postsecondary education. Browse through our Preparatory Studies programs and complete a certificate that could open doors to opportunities to enrol in higher levels of education, such as apprenticeships, certificates, diplomas, advanced diplomas, collaborative degrees, credit transfer, grad studies and more.
Note: Preparatory Studies programs require an Ontario Secondary School Diploma (OSSD) or equivalent, including a grade 12 English credit. Depending on the particular program, additional credits may also be required.
Create your own custom viewbook
Create your own custom viewbook and personalize your Mohawk experience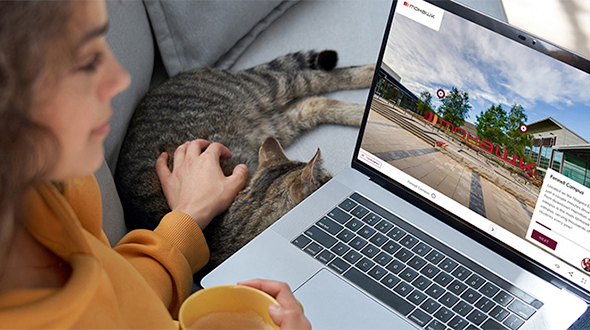 Take a virtual campus tour!
Explore Mohawk from the comfort of home! Our new virtual campus tours provide a guided visit of our three campuses. Visit our buildings, labs, services, classrooms and athletic and recreation centre.