Community Services
Prepare for a rewarding, purposeful career
You can make a meaningful difference in your community. Our Early Childhood Education, Child and Youth and Social Services Programs teach you how to improve the well-being of children, adolescents, families and people who live with disabilities or mental health problems. Our law enforcement, justice and legal services programs train you to safeguard neighbourhoods, manage emergency situations or for careers in the judicial and security sectors.
Create your own custom viewbook
Create your own custom viewbook and personalize your Mohawk experience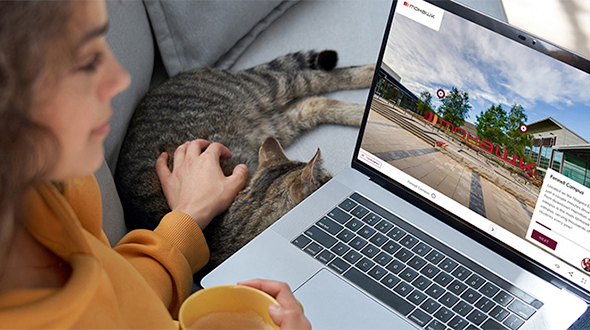 Take a virtual campus tour!
Explore Mohawk from the comfort of home! Our new virtual campus tours provide a guided visit of our three campuses. Visit our buildings, labs, services, classrooms and athletic and recreation centre.